Burness Paull Foundation helps 'Plant a Tree for the Jubilee'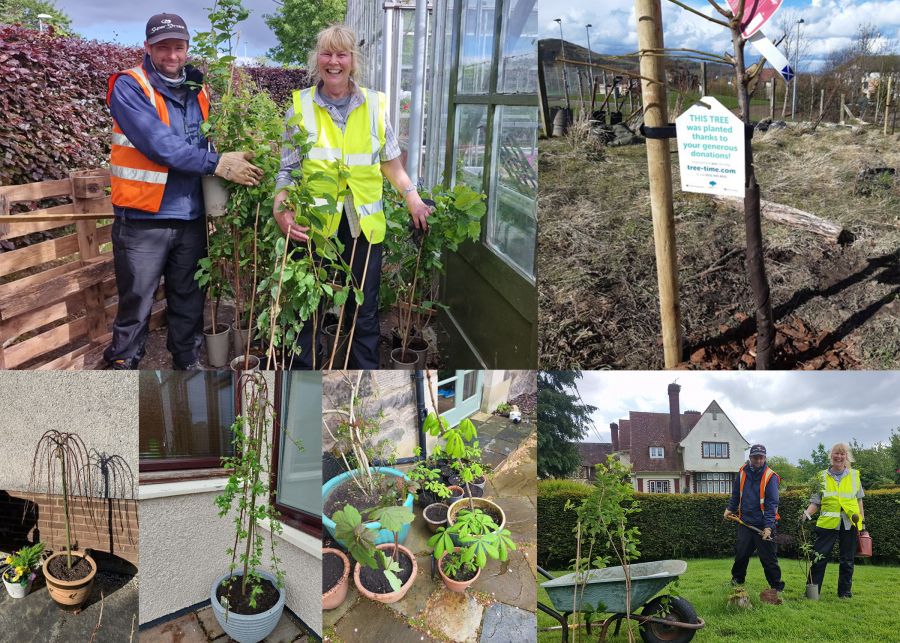 As part of an ongoing commitment to improve sustainability and environmental performance, Burness Paull's charity, the Burness Paull Foundation, embarked on a tree planting drive over the spring months.
To coincide with both the Queen's Green Canopy "Plant a Tree for the Jubilee" initiative and World Environment Day on Sunday, the Foundation encouraged Burness Paull staff to arrange tree planting in their homes and local communities.
In total, 133 trees were planted across Scotland.
The Burness Paull Foundation partnered with Hansel, a charity focused on creating inclusive environments, opportunities and choices for people with additional support needs, and TreeTime, an Edinburgh & Lothians Greenspace Trust initiative which creates and restores green spaces across the region, to ensure the trees will be enjoyed for years to come.
Peter Lawson, chair at Burness Paull, said: "It was fantastic to see colleagues across the firm get behind this initiative. Joining together to plant trees as part of our journey to net zero is something to celebrate, but what makes it even better is that we were able to do so in partnership with two organisations that make a real difference to their communities, Hansel and TreeTime.
"One of the UN Sustainable Development goals we have committed to is 'Partnerships for the Goals', and connecting with our communities is a key part of our own core values and so we're very pleased to have been able to help in this way."
John Bryson, facilities and maintenance manager, Hansel, said: "When Hansel was approached by the Burness Paull Foundation to find out if we would be interested in accepting a donation of trees for around the Hansel estate as part of their tree planting initiative, we were delighted to say yes. Under the initiative we were allowed to choose which trees and suppliers could best meet our needs. We were thankful to receive a mixture of Hazel, Blackthorn, Bird cherry and Wild cherry trees to replaces similar native trees that had been lost over the years.
"These trees not only change their appearance seasonally making them interesting for our community working, living and visiting the estate, but are also hugely beneficial to the wildlife ecosystem. The initiative has also tied in well with the Carbon Champions project we are working on with The University of the West of Scotland and will help us on our path working towards being more sustainable and ultimately carbon neutral."