'Brilliant' Faculty open day shows life at the bar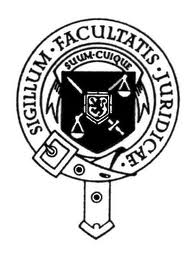 A virtual open day to give an insight into life at the Scottish bar has drawn wide praise as "a fantastic experience".
The event was aimed primarily at senior school pupils and university students, to show them what a career at the Faculty of Advocates could be like.
They hailed the day as enjoyable and informative, and its architect, the Faculty's director of training and education, Neil Mackenzie QC, was just as impressed by them.
"Our brilliant participants should be very proud of their efforts…definitely some budding future Advocates there!" said Mr Mackenzie.
"As well as hearing from the Clerk of Faculty, Richard Pugh, and having an extended discussion about the realities of life at the Bar, the participants grappled a difficult problem: how to interrogate a news story dealing with a sensitive topic to find out what facts we knew, what facts we didn't know, and what we needed to know.
"Expertly coached by members of Faculty, a few plucky volunteers then prepared for trial, and presented evidence and argument on both sides to a jury of their peers. Analytical and communication skills are essential to citizenship as well as to professional advocacy. I very much hope to work with as many of these talented people as possible again in the future."
Many of those talented people took to social media to give their verdict on the day.
Makki Tahir said: "It was a fantastic experience…the day helped to reaffirm my belief that a career at the bar is for me."
Rachael Purvis had "a wonderful day" and "thoroughly enjoyed myself", adding: "The event was engaging and interesting. It was great to be able to expand my mooting skills…"
Natasha Martin thought it was "a great insight into what a career at the Scottish bar looks like", while Magdalena Madejska was helped to "get out of my comfort zones and to think outside the box".
Lauren McGovern found it refreshing to hear "such candid conversation about the highs and lows of life at the bar", and Ryan Mooney "had a lot of fun and found it very helpful for the future".
For Mhairi-Louise Franklin, it was "an absolute pleasure to be part of this open day", and Nathan McBain stated: "Brilliant day…this is a must-attend event when it returns in the future."