Braverman doubles down after Holocaust survivor confronts her over inflammatory language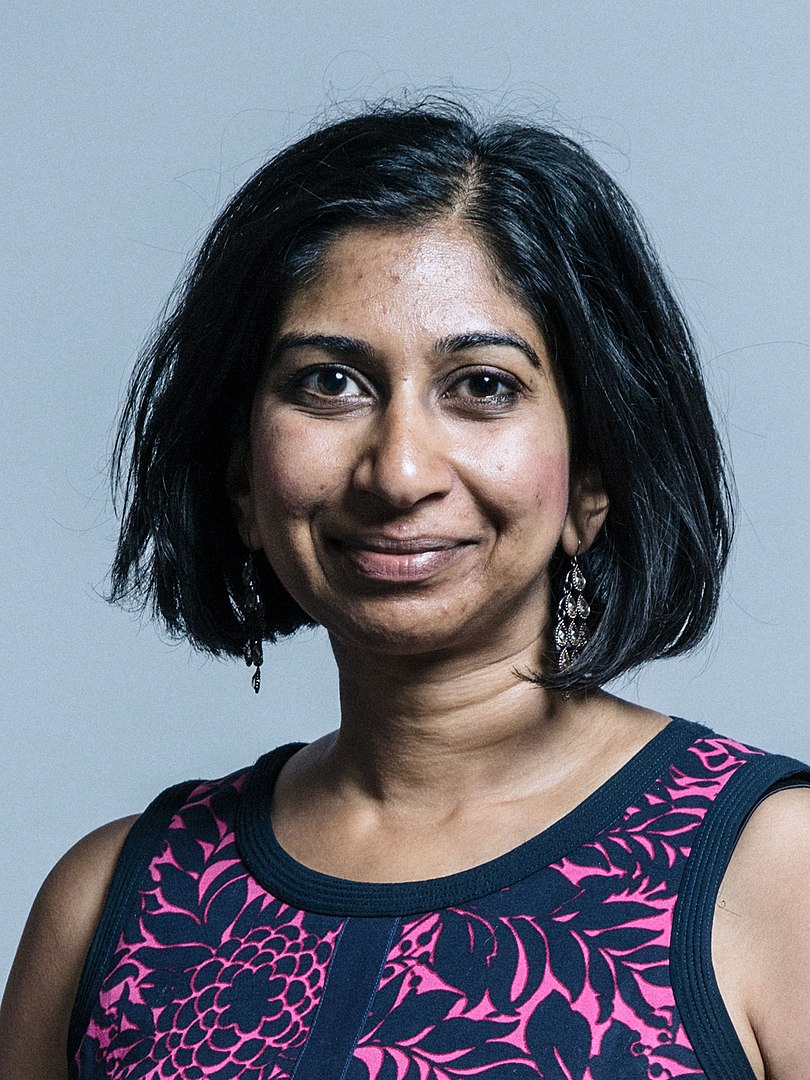 Home Secretary Suella Braverman has doubled down on her use of inflammatory language after being confronted by a survivor of the Holocaust at a meeting in her constituency on Friday.
Joan Salter, 83, told Ms Braverman that her language reminded her of that used by the Nazis to justify murdering her family.
In footage of the exchange in Fareham, provided by the charity Freedom from Torture, Ms Salter said: "When I hear you using words against refugees like 'swarms' and an 'invasion', I am reminded of the language used to dehumanise and justify the murder of my family and millions of others.
"Why do you find the need to use that kind of language?"
Ms Braverman said in response that she "shared a huge amount of concern and sympathy" over the "challenge" of illegal immigration.
She said her own parents were not born in Britain and "owe everything to this country".
But, she added: "There is a huge problem that we have right now when it comes to illegal migration, the scale of which we have not known before.
"I won't apologise for the language that I have used to demonstrate the scale of the problem."
Ms Braverman's answer was applauded by the audience.
The Home Office said the video of the incident was "heavily edited and doesn't reflect the full exchange".
"Since the footage misrepresents the interaction about a sensitive area of policy, we have asked the organisation who posted the video to take it down," a spokesman said.
The charity's chief executive, Sonya Sceats, said, however, that it would not remove the short clip from social media and noted that a video of the entire exchange was available on the charity's website.
"Suella Braverman refused to apologise for offensive and dehumanising language when challenged by a Holocaust survivor at a party meeting," Ms Sceats said.
"She has used language she should be ashamed of, and we won't be pressured into helping her hide it."
Ms Salter, who was awarded an MBE for her work on Holocaust education, was born Fanny Zimetbaum in 1940 to Polish Jewish parents in Brussels.
Belgium was invaded by the Nazis when she was three months old. She escaped to France with her mother and sister and was later taken to the US by the Red Cross in 1943, before being reunited with her parents in 1947 in London, where she has lived since.