Balfour and Manson retains trainees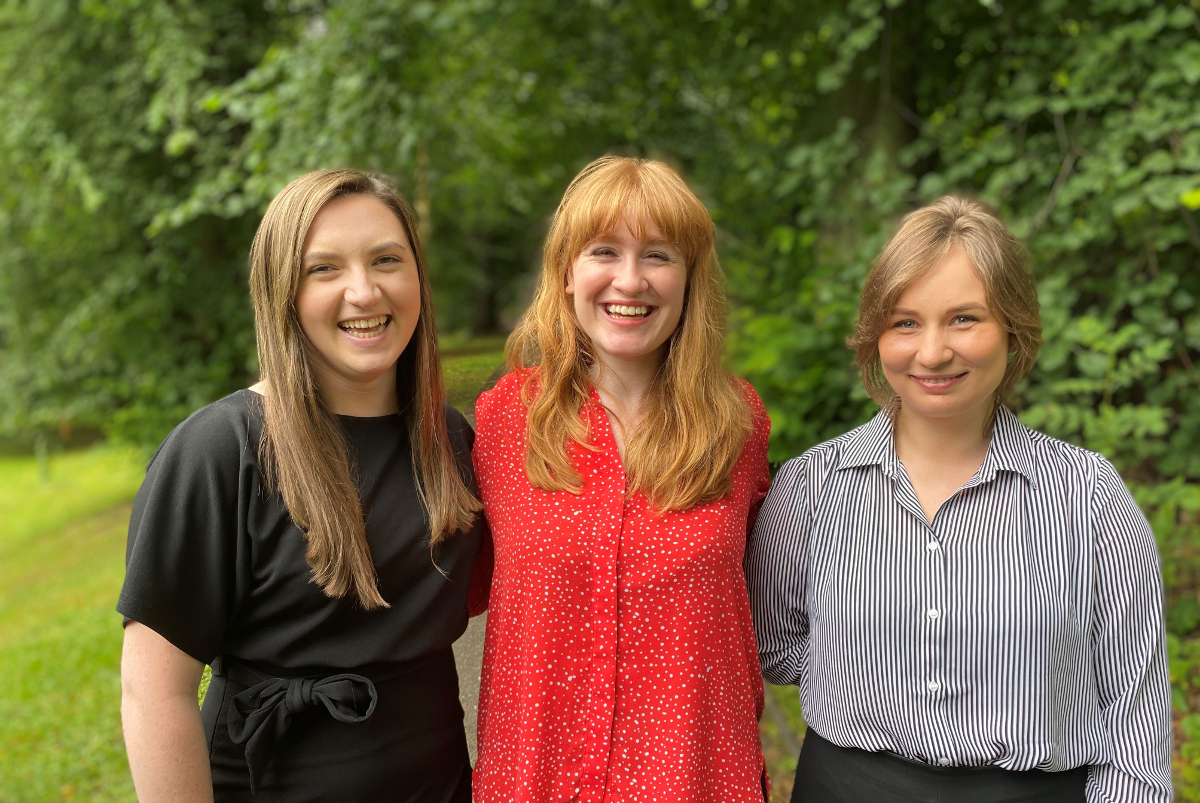 Balfour and Manson has retained of its second-year trainee solicitors who qualify this week.
Taylor Henry, Klaudia Wasilewska and Emily Deans become newly qualified solicitors today after a challenging traineeship dominated by the pandemic,
Elaine Motion, chairman of the firm, said: "I am so delighted that Taylor, Klaudia and Emily will remain as highly-valued members of the Balfour and Manson family.
"When they joined us in August 2019, none of us had any idea that their traineeship would be like no other, with almost three-quarters of their two years taken up by the uncertainties and difficulties of the pandemic. They have made it through really tough times and shown great resilience and team spirit, as well as impressive legal skills."
Ms Deans joins the Edinburgh family law team, where she spent part of her time as a trainee, while Ms Henry will work in the private client team.
Ms Wasilewska, who was in the employment team during the busy period in the early months of the pandemic, will work in the medical negligence and personal injury team, where she has already spent 12 months.
Balfour and Manson's four first-year trainees, who joined in January, moved to their second seat this week. Laura Dodson joins the employment team, Claire Metcalfe goes to litigation, Findlay Glynn will work across private client and property and Dylan Mitchell will cover Sheriff Court and dispute resolution.