Appointments at McCash & Hunter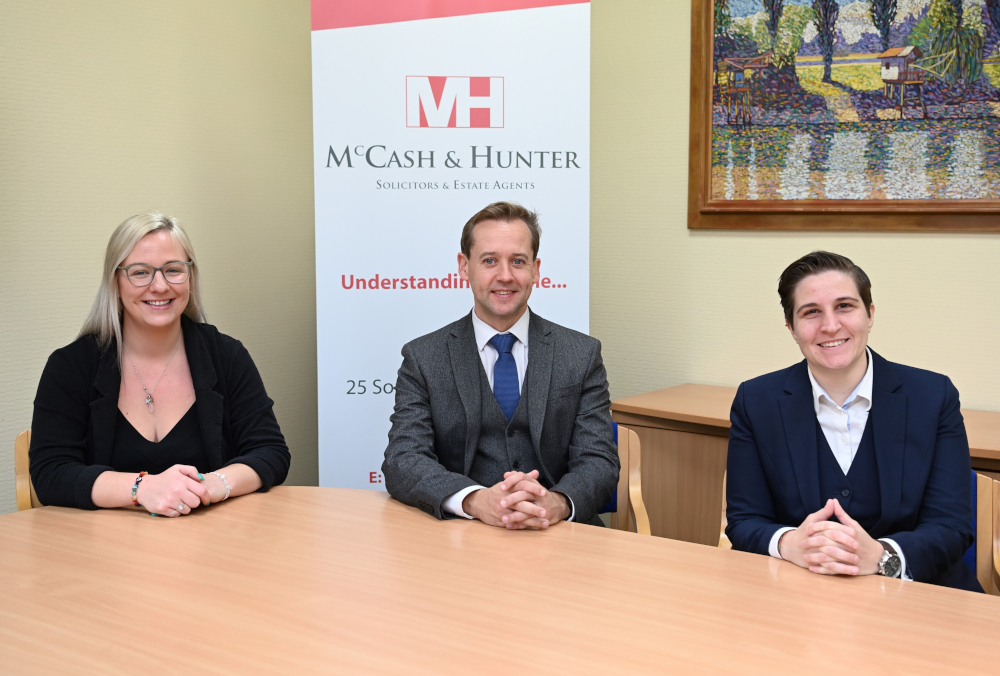 McCash and Hunter has appointed paralegal Megan Hassett to its residential property and private client teams.
Ms Hassett is also SOLAS qualified and brings extensive experience to the role.
The team has been further bolstered by the appointment of Robert Ferrie as a trainee solicitor following completion of his LLB and LLM at the University of Stirling and diploma at the University of Glasgow.
The firm's most recent trainee, Katie Panteli, has joined the court department following completion of her traineeship.
Susan Scott, partner, said: "We are delighted with the appointments of Megan and Robert to the team. Megan brings a wealth of experience to the firm.
"In addition, the firm has a long history of supporting trainee solicitors and we are pleased to welcome Robert as the latest Trainee and to congratulate Katie on her recent qualification as a fully qualified solicitor."