Applications invited for Faculty of Advocates scholarships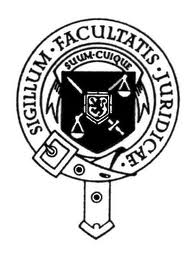 Applications are now being invited for Faculty of Advocates scholarships which can help ease financial tensions during the training period for the Bar.
Those hoping to begin devilling in 2020 are asked to submit applications by the end of this month, to be considered by the Faculty's Scholarship Committee in May.
"The Faculty is conscious that lack of means, during devilling, may constitute an obstacle to those who wish to practise as Advocates, and it therefore offers annual scholarships," said Roddy Dunlop QC, the Faculty treasurer.
"The scholarships seek to enable all persons of talent and ability to enter the profession of advocate."
Three scholarship schemes are available, helping to promote diversity in access to the Bar. The sums awarded can be up to £10,000. One of the schemes targets in particular those from groups currently under-represented at the Bar – such as women, the disabled, single parents, carers and ethnic minorities.
Mr Dunlop said: "The Faculty aims not only to make excellence in advocacy and advice available to every litigant in Scotland, but also to be accessible by every person in Scotland – regardless of gender, race, sexual orientation or societal background – who has the ability to contribute such excellence to the people of Scotland."
Guidance notes on applying for the scholarships are available here