And finally… suds' law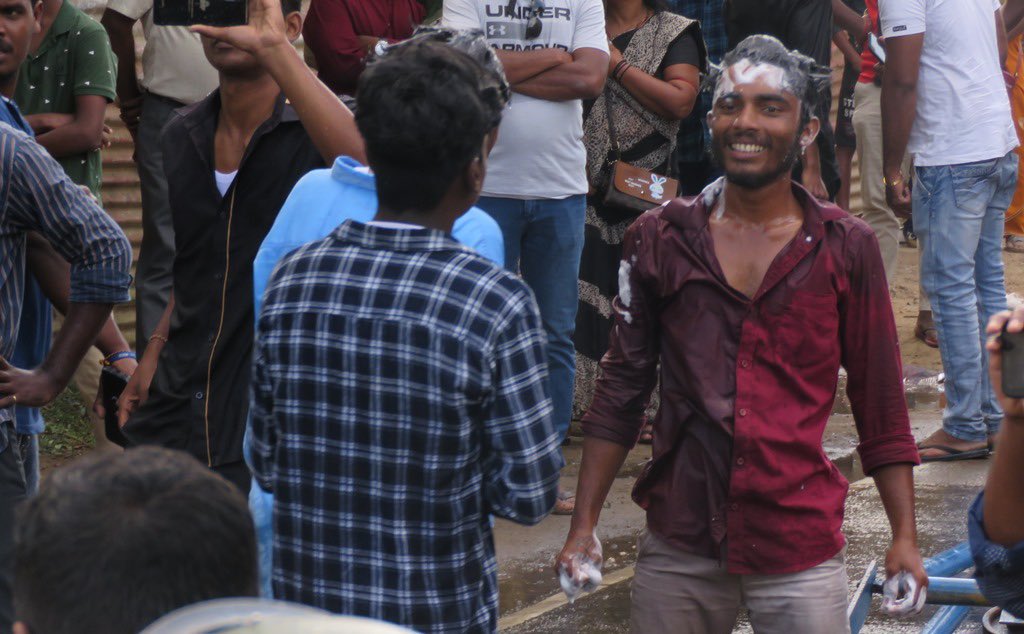 Protesters in Sri Lanka have embarrassed police after responding to the deployment of water cannons by putting shampoo in their hair.
Photos shared widely on social media show grinning protesters taking the novel move when confronted with water cannons at an anti-government protest in the city of Jaffna.
Dr Thusiyan Nandakumar, a Tamil journalist and GP in London, tweeted: "You've got to love the defiance."
The Tamil protests took place as President Ranil Wickremesinghe visited a university in the northern city, the Tamil Guardian reports.
Other footage shared online shows the protesters retaliating by throwing a mix of water and cow dung at police.