And finally… rainy spell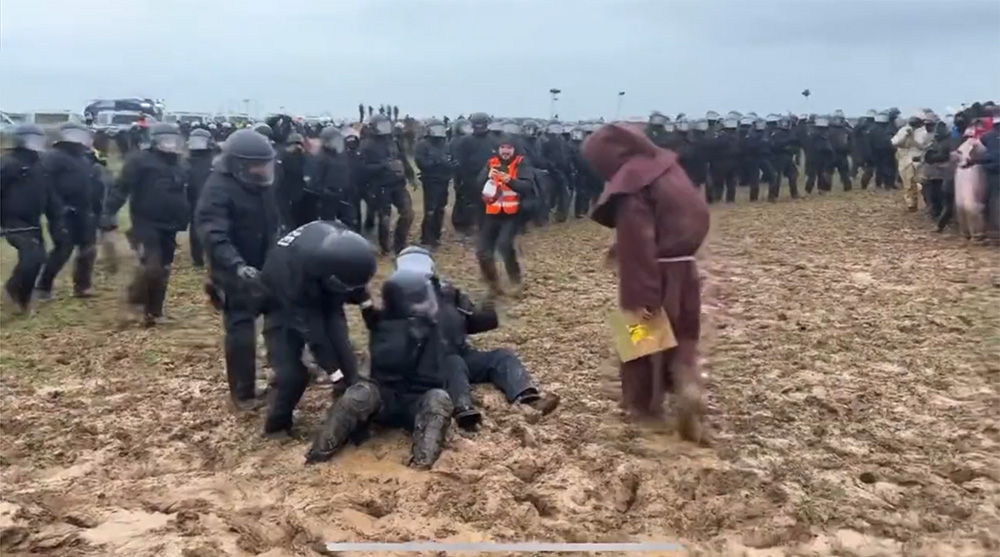 German riot police officers were humiliated by a "mud wizard" during efforts to evict climate campaigners in video footage which has gone viral on social media.
The abandoned village of Lützerath in Germany's western state of North Rhine-Westphalia has become the site of massive protests against its proposed demolition to make way for a coal mine.
Tens of thousands of people demonstrated in the village in recent days as police sought to evict activists who have maintained a permanent occupation on the site since 2020.
However, fully-equipped riot police officers struggled with conditions at the site, with one particular video of cops struggling against mud racking up over 37 million views on Twitter.
In the minute-and-a-half-long clip, multiple officers sink into the mud and require assistance from their colleagues while being taunted and pushed over by a climate activist wearing long robes, who has been dubbed "mud wizard" online.
Police say Lützerath has now been almost entirely cleared, with a small number of activists hiding in tunnels in efforts to further frustrate the demolition.