And finally… nip it in the bud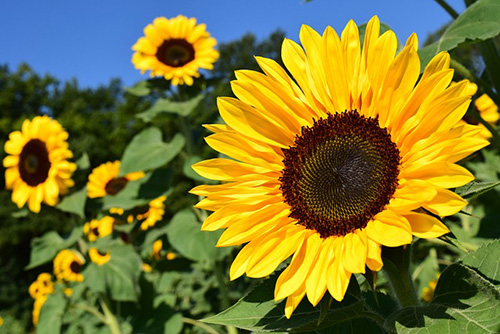 The owners of a popular 50-acre sunflower field have begged visitors to stop stripping off to take risqué photographs among the flowers.
Stoke Fruit Farm in the south of England said there had been at least six incidents of "naked photography taking place" since the end of July, CNN reports.
Farm owners Sam Wilson and Nette Petley have been forced to put up signs reading "No Public Nudity" and has made social media posts discouraging the behaviour.
Mr Wilson said: "We've always had people take risqué pictures but this is the first year it's been a problem, which is why we've put signs up."
Ms Petley added: "It's a really happy and fun place and it does give you that empowering feeling, but it's about the people around and being respectful of that.
"The site is huge and there are so many places that you can hide away without anyone finding you for over an hour, but these incidents were blatantly public."