An untraditional welcome for new members of Faculty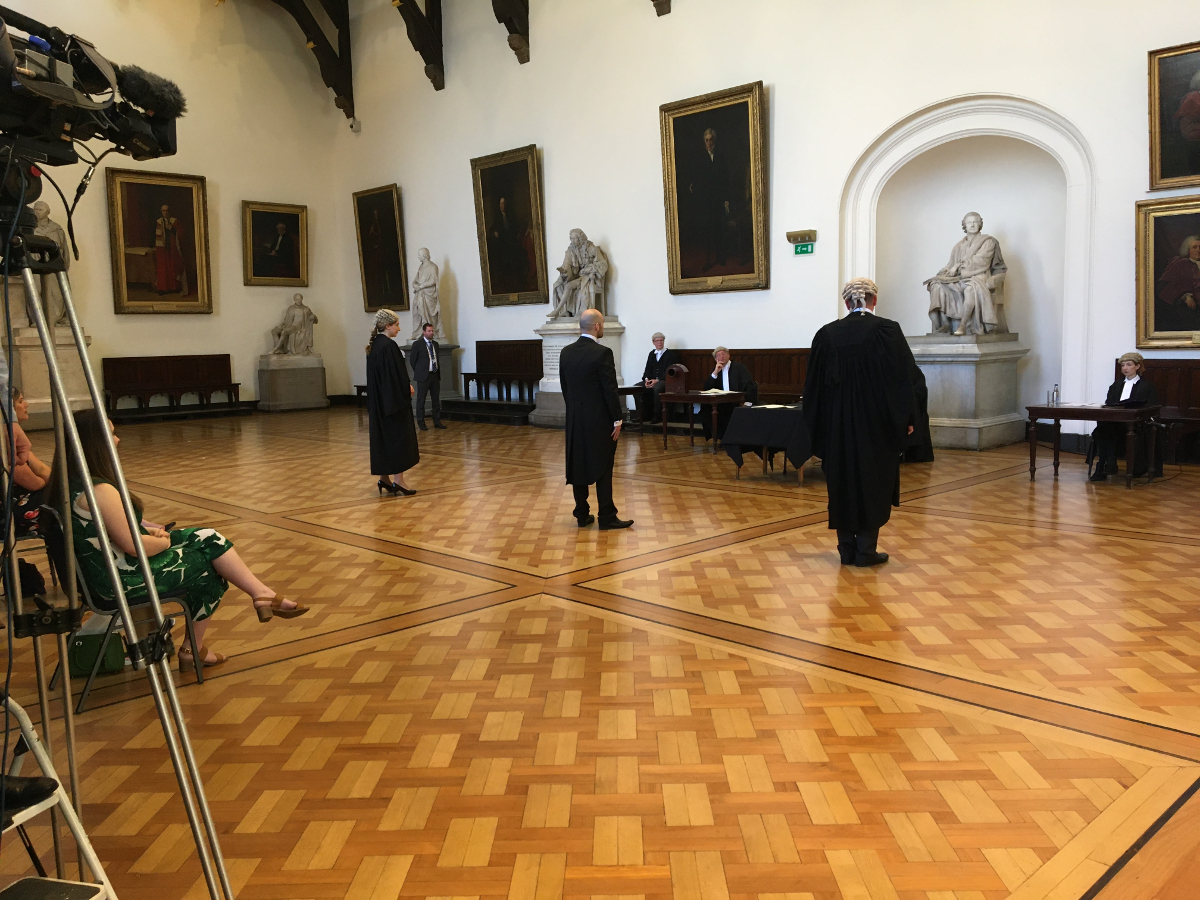 New members have been welcomed to the Faculty of Advocates, at a calling ceremony like no other.
With social distancing paramount, the ceremony moved into the spacious majesty of Parliament Hall, in Parliament House, Edinburgh, where courts convened in alcoves in centuries past.
In what is believed to be a first since those distant times, a judge "sat" in the hall to admit the new members to the public office of advocate.
Those now entitled to don wig and gown are: Andrew Crosbie, Christopher Miller, Valentina Mori, Elaine Russell, Charles Ferguson, Adam Black, Laura Anne Radcliffe, Kenneth Cloggie, Antonia Welsh, Melanie Barbour, Carla Fraser, Charles Oliver, Cameron Smith, Dominic Scullion, Jonathan Kiddie and Robert Hovey.
They join fellow 2019-20 devil, David Taylor, who was admitted at an earlier ceremony. Another nine devils are due to call next month.
Traditionally, a calling ceremony has two parts. Friends and family throng the Faculty's Reading Room as the intrants are admitted to membership of the Faculty. Then, everyone moves to a courtroom in Parliament House where proceedings are interrupted and the judge administers the declaration of allegiance and the intrants are admitted to the public office of advocate.
Coronavirus has forced major changes to tradition, and a switch in venue to a "court" in the hall. The ceremony was held twice, with a tranche of eight intrants on each occasion. With numbers kept to the bare minimum, the event was streamed live to allow those unable to attend to view it.
In welcoming the new members, Gordon Jackson QC, Dean of Faculty, said: "These are not normal times and today's has not been the normal ceremony. However, very much the silver lining of that cloud is the fact we are using the magnificent Parliament Hall. Every calling ceremony is special for those involved, but today's has considerable historic significance… and you will be able to tell generations to come: 'I was there.'"
Lord Arthurson said the achievement of the public office of advocate was a hard-earned and laudable one.
"You have all worked hard. Each of you has an exceptional set of skills. Enjoy the moment," he added.
"We live in strange and testing times…But what these present days have taught us, inside the law and outside, is the desirability of being flexible. In your own role as counsel that will mean being creative in your delivery of a consistently high quality, professional service to the public and the Court. So, be prepared to change your mode of presentation, even may I say to the extent perhaps of shortening the length of your submissions, and to review your own presumptions of what court work looks like and indeed how justice, which does not change, is delivered."