Amnesty condemns Russian 'sham trials' of Ukrainian POWs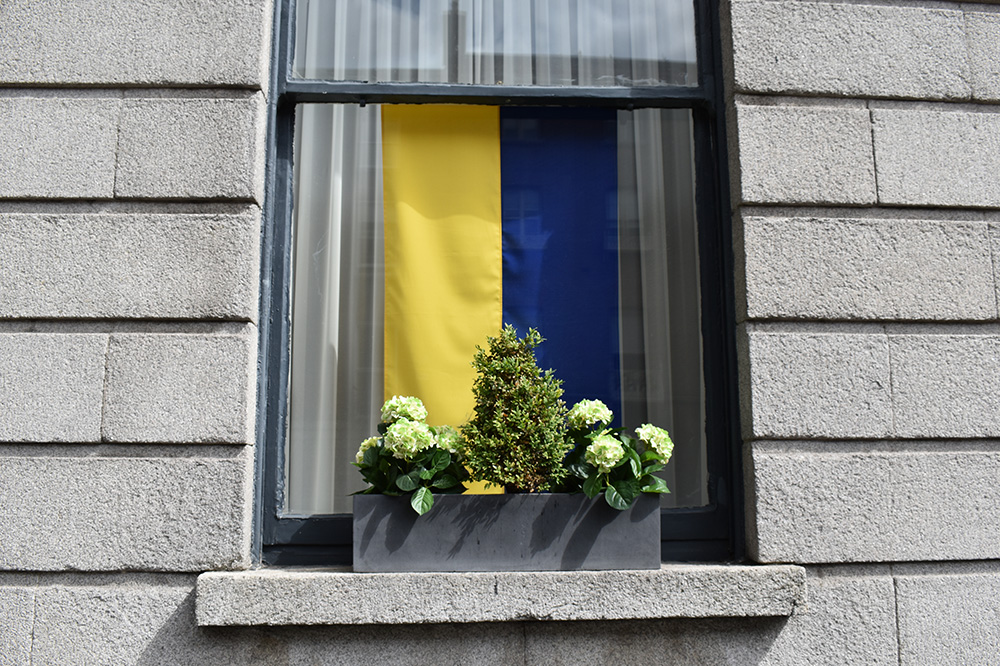 Amnesty International has condemned moves by Russian-backed armed groups to try Ukrainian prisoners of war in a so-called "international tribunal" in Mariupol as illegal and abusive.
Reports and pictures shared on social media appear to show cages being built inside the Mariupol Philharmonic Hall to allegedly restrain prisoners who will be put on trial.
Amnesty's crisis evidence lab said it could confirm that pictures posted on Facebook by Mariupol City Council were consistent with the interior of the Mariupol Philharmonic Hall.
International law prohibits a detaining power from prosecuting prisoners of war for having participated in hostilities, or for lawful acts of war committed in the course of armed conflict. Under the Third Geneva Convention, prisoners of war charged with crimes are entitled to due process and a fair trial, which can only take place in a regularly constituted court.
"Any attempts by Russian authorities to try Ukrainian prisoners of war in so-called 'international tribunals' set up by armed groups under Russia's effective control in Mariupol are illegal and unacceptable," said Marie Struthers, Amnesty's director for Eastern Europe and Central Asia.
"International humanitarian law prohibits courts being set up solely to try prisoners of war. Wilfully stripping fair trial rights from prisoners of war, which is precisely what Russia's action will do, amounts to a war crime. The Geneva Conventions also state clearly that prisoners of war are protected from prosecution for taking part in hostilities.
"By staging such sham 'trials', Russia – as the occupying power – is making a mockery of justice and a public theatre of courts, transforming them into vehicles for propaganda.
"To choose Mariupol as host of these 'tribunals' is particularly cruel and shocking, given Russia's recent relentless attacks and siege which turned the city into a wasteland before its capture in May. Amnesty International investigated a Russian air strike on the Donetsk Regional Academic Drama Theatre in Mariupol and concluded that Russian forces had deliberately targeted civilians, an attack amounting to a clear war crime."