Alex Salmond wins judicial review case as Scottish government admits procedural failings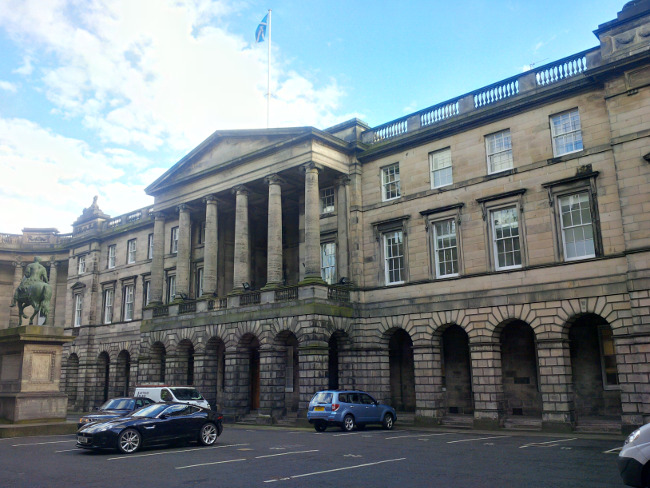 The Scottish government has admitted it failed to follow the correct procedures in an investigation into Alex Salmond over allegations of sexual harassment and has had its findings struck down by Lord Pentland in the Court of Session.
The former first minister crowdfunded £100,000 for his case, which centred on an official the Scottish government had appointed to look into the complaints against Mr Salmond.
Roddy Dunlop QC, for the government, told the court that the investigating officer was a "dedicated HR professional" who had acted in good faith – but that he had been in contact with the complainers before he was appointed to the case.
As such the government accepted its failure, but it rejected the claim from Mr Salmond's lawyers that the investigating officer was "assisting the complainers" and "giving them encouragement".
Leslie Evans, the Scottish government's permanent secretary, said she wanted to "apologise to all involved for the failure in the proper application of this one particular part of the procedure".
She added: "There is nothing to suggest that the investigating officer did not conduct their duties in an impartial way.
"Unfortunately, the interactions with the complainants in advance of the complaints being made meant that the process was flawed, however impartially and fairly the investigating officer conducted the investigation."
Mr Salmond said in a statement: "Over the last year my legal team repeatedly offered the Scottish government legal arbitration to resolve any complaints, and to establish the illegality of this process, without the need for such a damaging and expensive case to come to court.
"To my great regret, all such proposals were rejected, leaving me with no choice but to bring this matter to the Court of Session.
"As a result, Leslie Evans, the permanent secretary, has wasted huge amounts of public money in an incompetent attempt to enforce an unlawful process.
"Now, having incurred those costs to the public purse, she has collapsed the case prior to a full hearing."
He added: "Secondly, the Scottish government's conduct in this case as an institution has unquestionably lacked candour.
"Officials repeatedly failed to disclose documents to the court which were of central importance. Those documents ultimately made clear the apparent bias and procedural unfairness which has only now been admitted.
"As a former First Minister, I find that conduct entirely unworthy.
"Those documents remain confidential as part of the court process, for now.
"But in my view they reveal a clear and obvious breach of the principles of fairness and natural justice."