Ahmed Khogali: A duty of care in competitive sports – Tylicki v Gibbons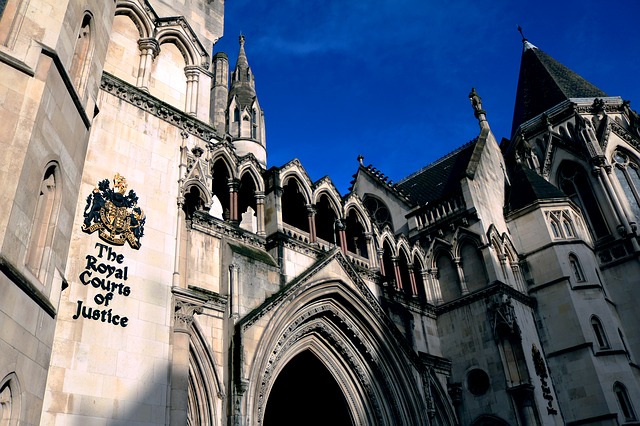 The recent high profile case of Tylicki v Gibbons in the English High Court reiterates that professional sportspersons can successfully sue their fellow competitors for negligence, writes Ahmed Khogali.
The core issue of the legal dispute concerned a "duty of care" in sport. The case examined the standard of care to be taken by a jockey racing in a competitive environment, and more notably, whether on this particular occasion, Mr Gibbons riding fell below the standard of care expected.
Background of the case
Mr Tylicki and Mr Gibbons were successful and highly experienced professional flat-race jockeys. Mr Tylicki brought a personal injury action for liability after a collision at the Kempton all-weather track on 31 October 2016 caused him to sustain T4 AIS complete paraplegia, leaving him wheelchair-bound for the rest of his life.
The expert witnesses providing evidence in the case highlighted that most incidents on the racetrack tend to happen at the beginning of a race (where the horses are often clustered as a result of just exiting the stalls) or towards the end of the race (where horses are exerting their best efforts to win). In the case of Mr Tylicki, the unusual feature was that the accident occurred mid-race.
The court found that Mr Gibbons had drifted left, slowing down around the bend on the Kempton all-weather track; this had brought Mr Tylicki's mount partially alongside Mr Gibbons, right next to the rail. Mr Gibbons caused his horse to draw back towards the rail, and into the path of Mr Tylicki's horse. There was an initial contact following which Mr Gibbons' did not attempt to move aside and let Mr Tylicki through. Four seconds later, there was further contact which toppled Mr Tylicki's horse leaving him with life-changing consequences.
Mr Tylicki alleges that Mr Gibbons was in breach of a duty of care owed to him, and failed to maintain the standard expected of him when they were competing at the Kempton all-weather course. Mr Gibbons denied riding negligently.
Duty of care in competitive sport
The duty of care in competitive sport is to exercise a degree of care that is objectively reasonable in the prevailing circumstances for the avoidance of infliction of injury to fellow contestants. The law ultimately recognises that there is a risk in competitive sports, and allows for the reality that contestants willingly choose to engage and participate in sport in full awareness of the risks of physical injury. Therefore, the threshold for liability is, in practice, inevitably high.
The parties agreed that the standard of care expected was set in the case of Caldwell v Maguire [2001] EWCA Civ 1054. The standard set in Caldwell recognised that liability for sporting errors could not be established by "errors of judgement, oversights, or lapses of which any participant might be guilty in the context of a fast-moving contest. Something more is required." Each case is fact-sensitive. Here a distinction is to be drawn between conduct which is properly to be characterised as 'negligent', as opposed to mere oversights or lapses of attention or judgement. The case of Caldwell found that it would be difficult to establish a breach of duty in the absence of establishing facts which amounted to "reckless disregard for the fellow contestant's safety."
The judgment
Judge Walden-Smith, sitting as a High Court judge, was left to rule on whether Mr Tylicki's fall was "a very unfortunate accident with tragic consequences" or whether Mr Gibbons breached the duty of care owed to his fellow jockey. Judge Karen Walden-Smith found in Mr Tylicki's favour, ruling that Mr Gibbons "had a reckless disregard for Mr Tylicki's safety."
Despite Mr Tylicki's success in persuading the court that Mr Gibbons' riding was so sufficiently negligent that it met the applicable test to establish a breach of duty, Judge Karen Walden-Smith confirmed that such cases are fact-sensitive, and was careful to explain that she was not setting any general precedent either within horse-racing or in competitive sport generally.
Judge Karen Walden-Smith found that it was more likely than not that Mr Gibbons was aware of Mr Tylicki's presence before his life-changing fall: "If Mr Gibbons was not aware of Nellie Deen's presence [Mr Tylicki's mount] he clearly should have been." Judge Karen Walden-Smith went on further to explain that "Mr Gibbons knew, or at the very least ought to have known, that Mr Tylicki was inside on the rail and had moved up to within a half-length of Madame Butterfly [Mr Gibbons' mount]. He exerted real pressure on the right-hand rein of Madame Butterfly in order to bring her across Nellie Deen's racing line and did not stop bringing her in close to the rail even after the first collision."
Judge Karen-Walden Smith said Gibbons's actions "were not mere lapses or errors of judgement" and were "a course of action that carried over a number of seconds", adding: "while that might, in some circumstances, be considered a short period of time … this was a sufficient period of time for a skilled jockey to make decisions."
Final comments
It is not uncommon for injuries to occur to sportspersons while playing sport. The risk of injury is a recognised part of participating in sports and athletics, and the degree of risk naturally varies depending on the type of sport. However, some sporting injuries occur as a direct result of negligence, in the event that a competitor fails to maintain the standard expected, and cannot be attributed to the 'usual' accepted risk of the sport concerned.
In the event that a sport injury is sustained as a result of a fellow competitor's negligence, a personal injury claim may be brought. Despite Tylicki v Gibbons being an English case, the fundamental position in Scots law is broadly similar.
Robert Holland, partner in the sports law team, said: "This matter is very interesting in that it highlights a duty of care from other competitors, and not just the team or organization you are employed by, or the venue that the Sport is being held in. Sport by its very nature is highly competitive, and it will be very interesting to see how far the boundaries stretch from say, a strong but fair challenge or block, to one that is reckless and liable in law."
Ahmed Khogali is a trainee solicitor at Balfour and Manson