Aberdeen law graduate Helena Siebenrock receives The Diana Award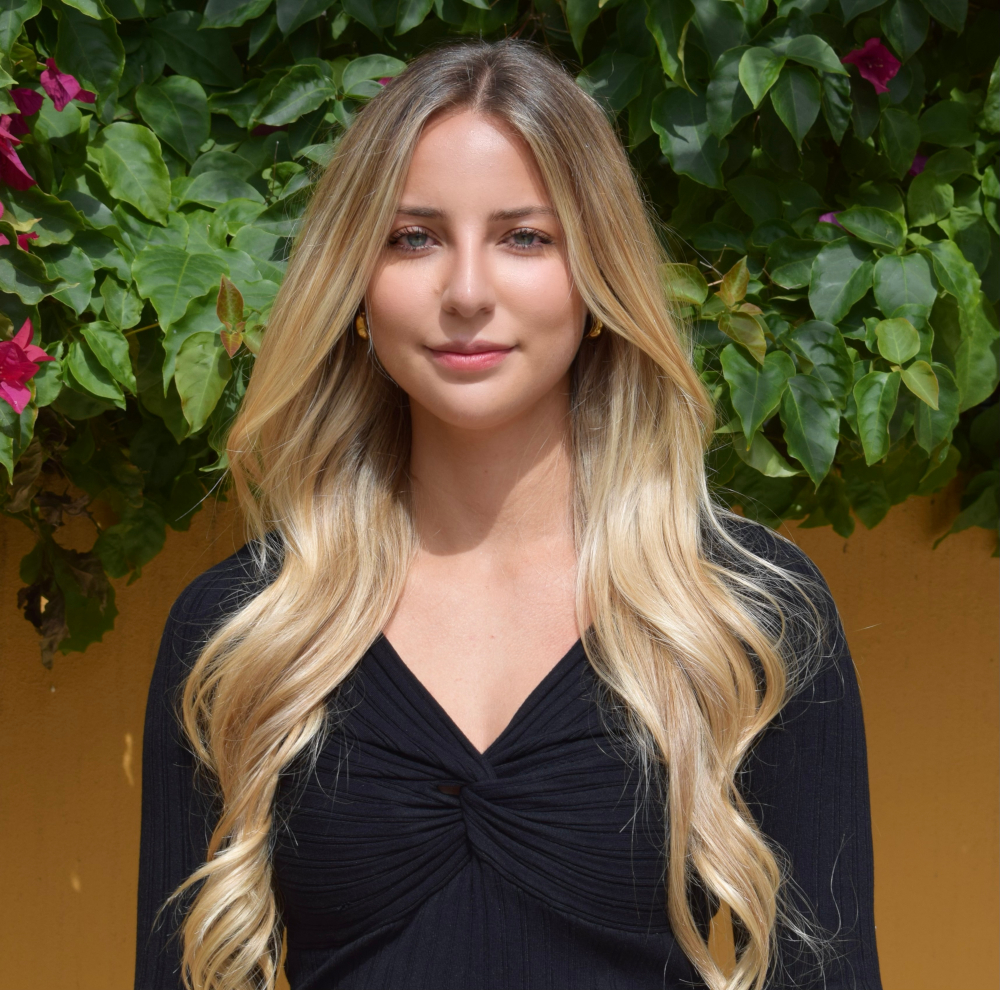 Aberdeen University law graduate Helena Siebenrock has been recognised with the highest accolade a young person can achieve for social action or humanitarian efforts – The Diana Award.
Established in memory of Diana, Princess of Wales, the award is given out by the charity of the same name and has the support of her sons, HRH The Prince of Wales and The Duke of Sussex.
The charity noted that Ms Siebenrock's leadership of the Aberdeen Law Project has gained unprecedented acclaim and support from across the industry, including from President of the Supreme Court, Lord Reed.
She helped develop ground-breaking initiatives, such as the OutFit Like scheme to provide business attire for job interviews, and spearheaded community initiatives such the Foodbank Partnership to distribute items to local charities and the ALP Summer Scheme, which increases summer work experience opportunities for law students who want to do pro bono work.
As a leader of the platform Probonoskills.com (PBS), she helps coordinate tailored training for law clinics. PBS is a not-for-profit platform designed to assist students involved in pro bono work so that they can advise and represent to the best of their abilities. The platform, initially launched in Scotland in 2020, recently expanded to England and Wales.
Its patron in England is Dame Elizabeth Gardiner DCD KC (Hon), first parliamentary counsel and permanent secretary of the Government in Parliament Group in the Cabinet Office. In Scotland patrons include Dean of Faculty Roddy Dunlop KC.
Ms Siebenrock said: "I am honoured to have received the Diana Award in recognition of my efforts towards access to justice and education through my previous work at the Aberdeen Law Project and ongoing work at Probonoskills.com. Both initiatives are testament to just what can be achieved when we come together to drive forward positive change – empowering students to do more, help more and achieve more for communities."
Ryan Whelan, co-founder and chair of Probonoskills.com, said: "We are all thrilled – and very proud – to see Helena's pro bono work recognised with the prestigious Diana Award. She is an extremely deserving recipient, her dedication and contribution to PBS being truly first class.
"Well done, Helena, you really do deserve this, and we're all delighted to see you join the Diana Award's roll of honour!"