Yousaf promises to 'work tirelessly' to amend hate crime bill
---

---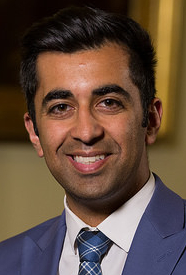 Free speech campaigners have responded to government assurances that contentious hate crime legislation will be amended and also urged MSPs on Holyrood's Justice Committee to see problem provisions scrapped.
Justice Secretary Humza Yousaf said the government would "work tirelessly" to come up with amendments to the Hate Crime and Public Order (Scotland) Bill. He pledged to return with suggestions before scrutiny commences in October.
His statement followed heated debate on the 'stirring up of hatred' provisions in the bill.
Mr Yousaf said: "I welcome this debate, with MSPs joining equality and human rights campaigners, and those supporting victims of crime, backing the need for the Hate Crime Bill.
"This bill does not prevent people expressing controversial, challenging or offensive views, nor does it seek to stifle criticism or rigorous debate in any way.
"What it does aim to do is seek to achieve an appropriate balance between protecting those who experience hate crime while respecting people's freedom of expression.
"I have listened closely to the legitimate concerns that have been raised and I reiterate my commitment to continue to engage and seek compromise as the bill is scrutinised.
"I am pleased attempts to defeat the bill before it has even gone through due parliamentary process have failed and I hope MSPs will now continue to work with me to send a clear message that hateful behaviour has no place in modern Scotland."
Free to Disagree spokesman Jamie Gillies said: "We're encouraged by Humza Yousaf's commitment to amend aspects of the Hate Crime Bill. The government is under immense pressure from groups across Scottish society to ditch Part 2 of the bill and the controversial 'stirring up' offences.
"These vague proposals could seriously undermine freedom of expression by making merely offensive speech, writing and communications by citizens a criminal matter. Debate on controversial issues would also be affected.
"All of us support efforts to help victims. Every citizen in Scotland has the right to be protected from violence, intimidation and abuse. However, changes to the criminal law must not unintentionally erode other vital rights like freedom of speech.
"We call on the government and MSPs in every party to ensure that free speech rights are not undermined by any aspect of these well-meaning hate crime proposals."
He added: "The Justice Committee will meet in the coming weeks to consider what action is necessary on the Hate Crime Bill. We firmly believe that the best course of action they can take is to strike down Part 2 of the bill and progress other non-contentious sections. The government has not demonstrated how Part 2 of the bill would give additional help to victims, and Part 2 doesn't command the support of legal experts.
"In taking these specific steps, the Committee will ensure that free speech is upheld and settle the anxiety being felt by the Scottish public over the Hate Crime Bill. We trust they will consider this action as they come to scrutinise the bill in the months ahead."