The remarkable life of Archibald Stewart
---

---
Further to our piece of 11 November, Lord Stewart, a former Senator of the College of Justice, writes with more detail about the fascinating life of his grandfather Archibald Stewart, who died in the bombing of Campbeltown in 1941.
Gillian Mawdsley's Armistice Day article about the death of my grandfather Archibald Stewart is appreciated.
As Gillian's image of the plaque on Campbeltown's war memorial shows, my grandfather was one of six local air raid fatalities. There had been a previous raid on 6 November 1940.
The bomb/mine that struck my grandparents' house in the raid of 9 February 1941 was the second or third of a stick dropped by a German aircraft flying on a course from the mouth of Campbeltown Loch towards the centre of the town.
Not long ago a Royal Navy bomb disposal team identified a German bomb/mine that had been dredged up at the mouth of the loch as the first of the sticks.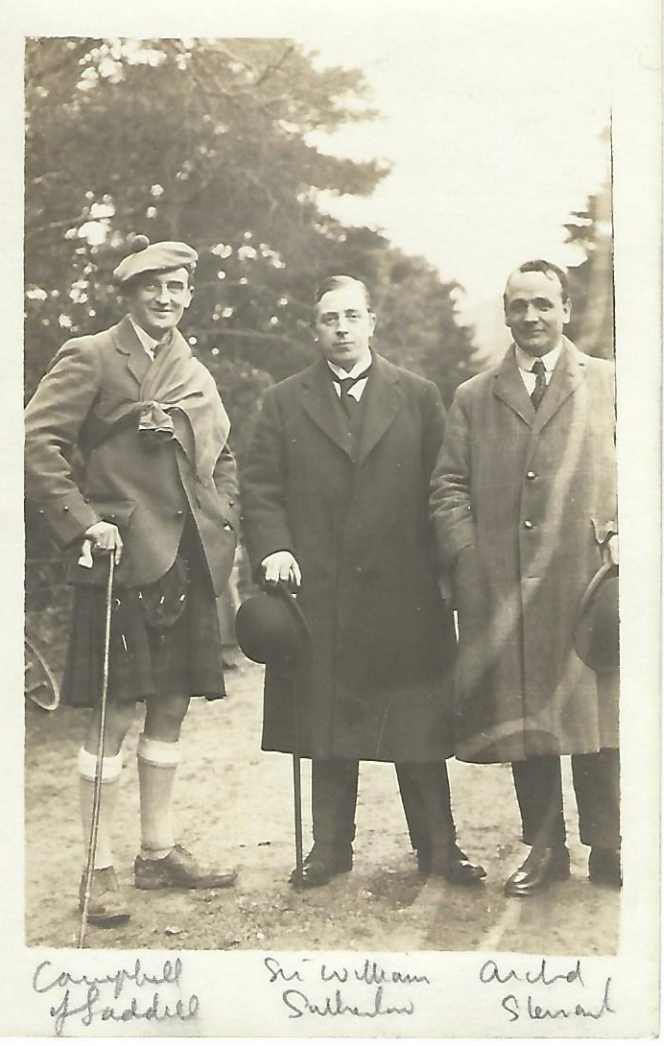 My grandmother survived the bombing as also did the wife of a Free French naval officer who was staying with my grandparents at the time.
One of the few items of personal property to survive was my grandfather's overcoat – he had lent it to a doctor who had just arrived in the town ill-equipped for the winter weather.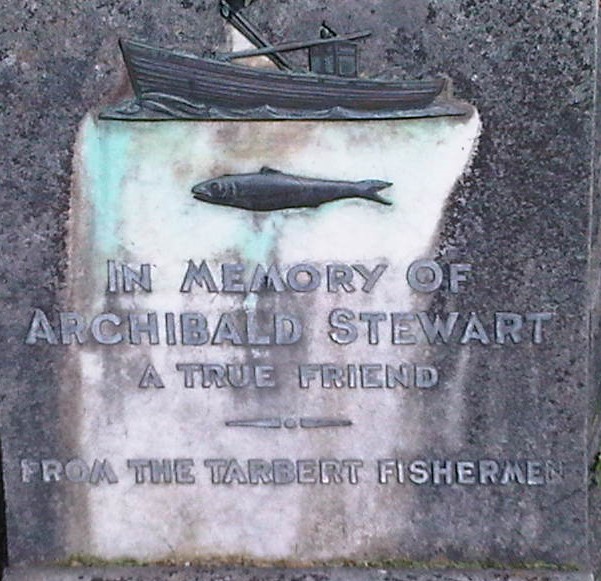 My grandfather was in full-time practice as a solicitor and acted as procurator fiscal part-time, like my father after him. There is a record of his death in a report submitted by the author Naomi Mitchison to Mass Observation now held in the archive at the University of Sussex.
Several thousand people attended his funeral. At his funeral service it was said that, as fiscal, he had been known to meet the fines of people without the means to pay against whom he had secured convictions. He is remembered in the town for the support he gave to local Italian families faced with internment as enemy aliens.
He is also remembered in London and New York as guarantor for the Jewish family Cosman, formerly of Dusseldorf, who, thanks to him, escaped to the UK from Germany in 1939.