Solicitors come together to raise £1 million for charity
---

---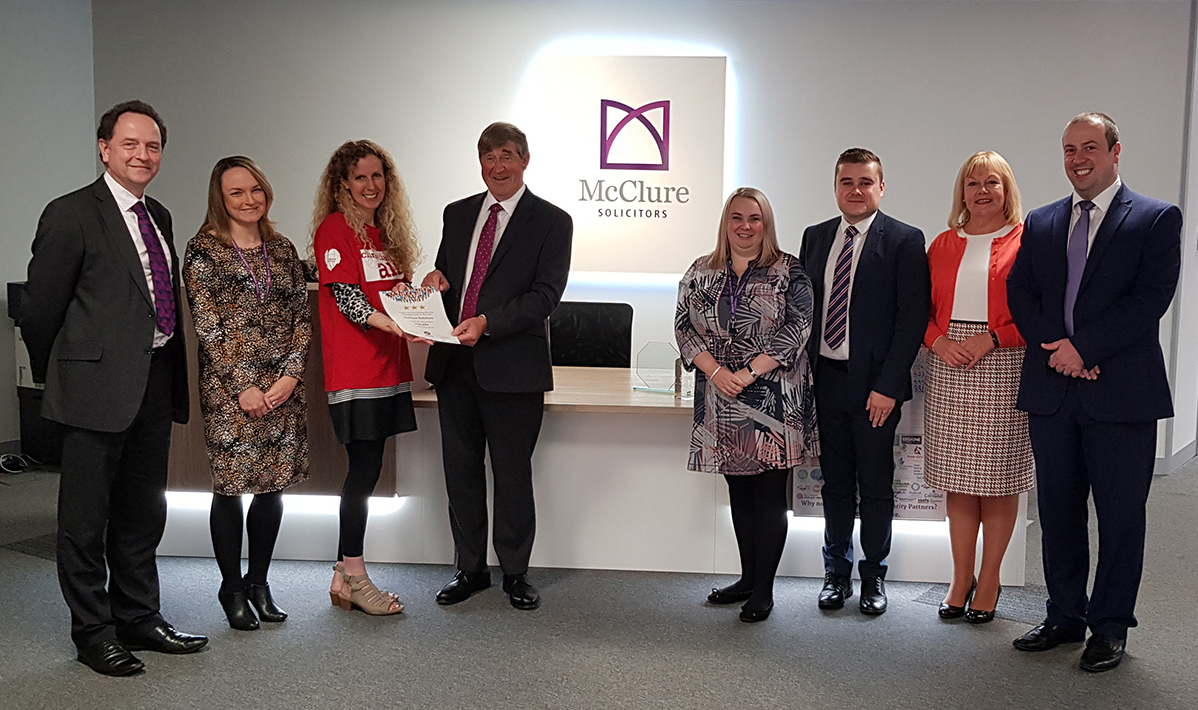 Over 800 solicitors have raised £1 million for national will-writing campaign Will Aid.
The donations, which benefit nine charities, were raised by solicitors who volunteered their time to write thousands of basic wills during November 2018, waiving their fees and instead inviting clients to make a voluntary donation to Will Aid.
One firm – McClure Solicitors, which has 14 offices throughout the UK – took part in the scheme for the fourteenth year in a row raising £26,434 - the highest amount raised ever in one campaign.
The firm has raised a total of £55,323 to date, making it one of Will Aid's top donating firms.
Peter de Vena Franks, Will Aid campaign director, said: "The efforts of our participating solicitors benefit thousands of local people too, providing them with expert advice and the security of having a professionally drawn-up will which will protect their loved ones in the future."
Andrew Robertson, managing director of McClure Solicitors, commented: "We see participating in Will Aid as both a chance to help the nine charities involved but and also to help our local community by offering our services for a voluntary donation.
"We are thrilled to be the highest donating firm this year and are aiming for top donating firm for 2019!"
Jon Jacques, Will Aid chairman and head of legacies at Save the Children, said: "We are so thankful to the team at McClure Solicitors for all of the time and hard work that they have given to the Will Aid scheme over the last seven years.
"Just £1,108 could provide water trucking to a school in Somalia for 800 children for a whole month – keeping all of those children in classrooms, and continuing with their education."