Scotland sees 115 per cent increase in reports of rape and attempted rape and 10 per cent rise in violent crimes
---

---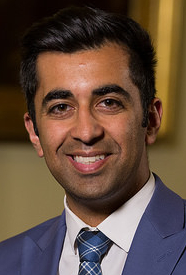 There has been a 115 per cent increase in reports of rape since 2010-11, while reports to police of sexual crimes increased by eight per cent from 12,487 to 13,547, new figures show.
There has generally been an upward trend in rape and attempted rape since 2010-11 with both crimes more than doubling – increasing by 115 per cent overall – between 2010-11 and 2018-19. This includes an eight per cent increase from 2,255 in 2017-18 to 2,426 in 2018-19.
Over half of local authority areas (18 out of 32) recorded an increase in this category between 2017-18 and 2018-19.
Sexual assault accounted for 38 per cent of sexual crimes in 2018-19. This category has been on an upward trend since 2011-12, having increased by 76 per cent since then. This includes a six per cent increase from 4,826 in 2017-18 to 5,123 in 2018-19. The majority (27) of local authorities have recorded an increase in sexual assault since 2009-10 and 18 recorded an increase between 2017-18 and 2018-19.
One of the main drivers behind the increase in sexual assault between 2017-18 and 2018-19 was a 14 per cent increase in crimes of sexual assault against an adult 16+, accounting for 93 per cent of the overall increase.
Reports to police of non-sexual crimes of violence have increased by 10 per cent since 2017-18, from 7,251 to 8,008 but have declined by 29 per cent since 2009-10.
Attempted murder and serious assault account for 54 per cent of all non-sexual crimes of violence. Over the 10 year period from 2009-10 to 2018-19, this category has seen a decrease of 22 per cent.
The Scottish government has announced a 16-month research project on repeat incidents of violence coinciding with the publication of today's figures.
Justice Secretary Humza Yousaf confirmed the study will engage directly with victims of violent crime, particularly in Scotland's most disadvantaged communities, and those facing challenges from homelessness, substance misuse or previous convictions.
He said: "While there is less crime and fewer victims than a decade ago, the impact on victims, particularly of sexual or violent crimes, is often devastating. That is why we are strengthening how Scotland's justice system and other public services support victims, while investing in both law enforcement and crime prevention projects.
"We want victims to have the confidence to report crimes to the police, We know that many of the sexual crimes recorded in this year's figures occurred many years in the past. We are investing record levels of funding to support victims through a range of front line specialist services.
"Our £20 million investment in violence prevention since 2007 has helped reduce violent crime to levels now 43% lower than in 2006-07, but any rise requires us to re-double-efforts to secure the gains made over the last decade. As well as continued investment in policing, in the Scottish Violence Reduction Unit and projects such as No Knives, Better Lives, Mentors in Violence Prevention and Navigators, I have commissioned a major study into repeat violent victimisation. While fewer than 1 in every 100 adults are victims of repeated incidents of violence, these accounted for around three-fifths of violent crime."