Royal Faculty of Procurators in Glasgow: Doors Open Day 2020
---

---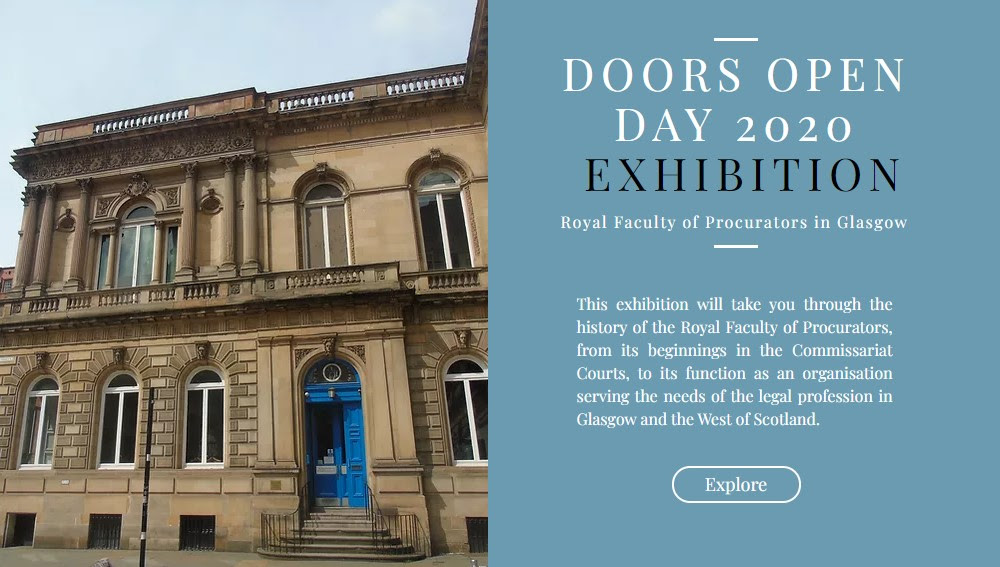 The Royal Faculty of Procurators in Glasgow (RFPG) will be taking part in the Glasgow Doors Open Day which this year takes the form of a digital festival.
The RFPG has mounted an online exhibition which focuses on the history of the Royal Faculty, the building's architecture and items of note within the library.
See more at www.rfpg-exhibition.uk.