New University of Dundee series explores forensic science and the law
---
---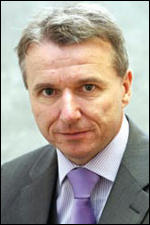 A new series of talks at the University of Dundee will explore the use of forensic science within the criminal justice system.
Forensic science experts and leading criminal lawyers will be among speakers at the "Crime Café" series hosted by the university's Leverhulme Research Centre for Forensic Science (LRCFS).
The events will be held at Clarks on Lindsay Street over the next few months.
The inaugural Crime Café, 'Lord Lovat's last resting place', takes place on Tuesday 26 March and will be led by Dr Lucina Hackman, a researcher at LRCFS.
The event will be followed up by 'Could you be tried for shooting a gun you've never touched?' on Tuesday 23 April. This talk will see Brian McConnachie QC and Dr Hervé Ménard explain how gunshot residue can be found miles away from the original crime scene, the legal implications of this, and how the public can get involved with research to solve issues of evidence transfer.
The third Crime Café talk will ask 'Does DNA always hold the answer?' In it, Alex Prentice QC and Dr Alexander Gray will discuss how the presence or lack of DNA at a crime scene doesn't always reveal a clear perpetrator or exonerate a suspect while covering examples of legal of importance and what current research might mean for future cases.
All Crime Café events are free of charge and there is no need to book in advance.
Dr Hackman said: "Crime Café is a fantastic opportunity to talk about the work of forensic science with a public audience. We hope these discussions will bring to life the realities of forensic science and the challenges we face and, at future events, explore the relationship between science and the law."