New figures show Scotland's prisons are 'in a state of emergency'
---

---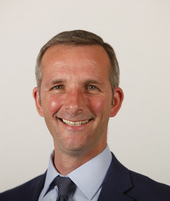 The Scottish Liberal Democrats have today called for recognition of the "emergency" in Scotland's prisons as new figures revealed the total number of assaults in prisons increased by 41 per cent last year.
Data acquired by the party through a freedom of Information request also showed that the total number of assaults in prisons increased from 2,511 to 3,550 last year and the number of minor assaults on staff by prisoners increased by 155 per cent between 2014/15 and 2018/19, and increased from 283 to 410 in the past year alone.
The number of serious assaults on prisoners by prisoners doubled over the 5-year period, and increased from 94 to 135 in the past year alone.
The number of minor assaults on prisoners by prisoners increased by 68 per cent, and increased from 2,210 to 2,995 in the last year alone (41 per cent).
Barlinnie saw prisoner-on-prisoner minor assaults increase 84 per cent in the past year alone.
The Prison Officers' Union is already planning strike action to highlight the issue of overcrowding. This week, the chief executive of the SPS, Colin McConnell, told Holyrood's Justice Committee that the prison system is designed and resourced for a population of 7,669, but that it is currently at 8,242 – the equivalent of a large prison beyond its' means.
Commenting on the figures, justice spokesman Liam McArthur MSP said: "These figures show that Scotland's prisons are in a state of emergency. As the prison population surges, both they and staff are becoming less and less safe. The system can't cope, as evidenced by the heightened levels of violence and self-harm.
"Imprisonment on this scale, which has been compared by experts to Texas, will inevitably have serious consequences in the long term.
"It isn't the prison service's fault. Huge numbers of people, many of whom have complex problems, are being sent to a place proven to worsen their likelihood of reoffending, in part because of the lack of more effective community-based options.
"Overworked prison staff have less time to work with individuals to help improve their prospects and are increasingly encountering unsafe situations.
"The current approach isn't working for anyone. The seriousness of this situation and the need for an urgent step change needs to be recognised by the Justice Secretary."