Madge Easton Anderson
---
---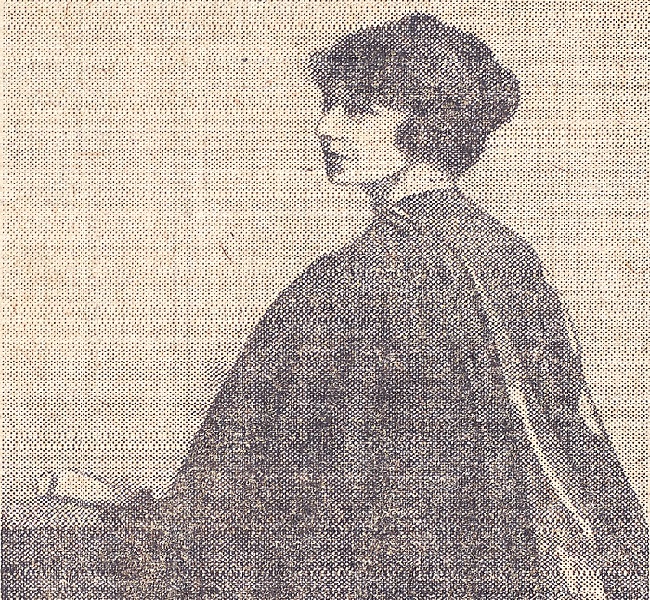 On this International Women's Day, the School of Law at the University of Glasgow is preparing to celebrate one notable alumna in particular – Madge Easton Anderson.
Ms Anderson was the first woman to be admitted to practice law in Scotland and indeed she was the first UK female lawyer. She was also a partner in the first UK law firm to be run only by women based in London.
She was born in Glasgow in 1896, the youngest of three daughters and was educated at Hutchesons' Grammar School before studying law at the University of Glasgow.
She began her working life as an apprentice law agent at the practice of Maclay Murray & Spens in Glasgow, which merged with Dentons LLP in 2017. John Alexander Spens took her on as an apprentice in 1917 – at a time when it would not have been possible for her to qualify as a lawyer.
Ms Anderson was admitted as a law agent following the Sex Disqualification (Removal) Act 1919 which paved the way for women to become lawyers for the first time.
In December 1920, she became the first woman in the United Kingdom to qualify as a solicitor, following a successful petition to the Court of Session, although the decision was not formally registered until January 1921.
Through the university's settlement organisation, she also volunteered her time to offer free legal advice to those in the Anderston community of Glasgow. Records show that she acted as a 'Poor Man's Lawyer' from 1920-1930.
To celebrate Madge Easton Anderson and the women who came before her, the University of Glasgow is organising a conference, kindly supported by Dentons LLP and the Law Society of Scotland.
Maria Fletcher, senior law lecturer, who is leading on the centenary celebrations, said: "Madge Easton Anderson is an important person for us to remember, both here in the School of Law and more widely in the legal profession. She has much to be admired not only as a real pioneer but as a wonderful inspiration for our students today. It seems only right and fitting that her legacy is remembered at her alma mater."
The conference is taking place on April 15 2019 at the university, between 10am and 3pm. The event will celebrate Madge Easton Anderson and other women connected to the law in Scotland while also raising awareness of the on-going need to promote gender equality and diversity (in its widest sense) in the legal profession. The event will be both reflective of progress to date and progress yet to come.
Seonaid Stevenson, a research assistant on the project, said: "As a young female lawyer, I am constantly inspired by Madge Easton Anderson. I studied at the University where she studied and trained at the firm where she was an apprentice. I often reflect on how different our experiences must have been.
"Ms Anderson would have been the only woman in many rooms, while I am surrounded by intelligent and supportive women. I am proud that, 100 years later, we now have a 51% female profession in Scotland. We still face many challenges in terms of making our profession more equal, but Madge's legacy reminds me that change can, and does, happen."
If you want to learn more about the conference, or about the wider work taking place at the university around the centenary of women in law, please contact Seonaid.Stevenson@glasgow.ac.uk.