Julie Keir: Coronavirus – key issues for employers
---

---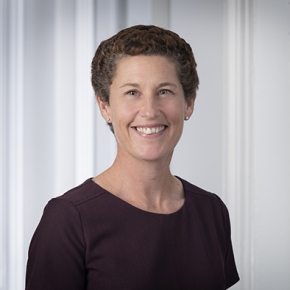 Julie Keir looks at the key issues for employers as we face the spread of the coronavirus.
So what do employers need to know and do?
What obligations should we be aware of when deciding how to respond to coronavirus? Employers are under a duty to ensure, so far as is reasonably practicable, the health, safety and welfare at work of all employees and anyone else who might be affected by their business (find out more in this blog written by our colleagues in Insurance and Risk). It is also necessary to be aware of the duty of trust and confidence owed to employees; and the duty not to discriminate against those protected under the Equality Act 2010.
If an employee self-isolates, do we need to pay them?
If an employee self-isolates because they have developed symptoms of coronavirus then, as they are sick, they will have a right to whatever sick pay is due under the terms of their contract.
Where an employee is not sick but can't work because they have been advised by NHS 111 or a doctor to self-isolate, the guidance from the government and ACAS is that there is a right to statutory sick pay (with ACAS also advising that it's good practice to provide contractual sick pay where that's offered). Medical advice on self-isolation is supposed to be confirmed by a written notice (which can be shown to the employer) but in reality this is not always happening. If an employee chooses to self-isolate, and/or is not given medical advice to do so, then they are not legally entitled to statutory sick pay.
The government has announced that anyone who is entitled to statutory sick pay when self-isolating will receive it from the first day off work, not the fourth as is usually the case.
Any employees able to work from home while in self-isolation should continue to be paid in the normal way.
Employers are advised to keep their approach to paying sick pay for self-isolation under review; and ensure that the policy on it is clear and applied consistently.
If we ask an employee to stay at home, do we need to pay them?
Even if an employee is not sick or does not self-isolate you may not want them to come into work for health and safety reasons. For example, you might decide to apply the 14-day quarantine period to anyone returning from all affected areas, irrespective of whether they are experiencing symptoms, in order to protect those in the workforce who are immunocompromised.
Some employees may be able to work from home, in which case they will be paid as normal.
An employee who is asked by their employer to stay away from the workplace, and who can't work from home, also has a right to receive their usual pay (unless there is an express contractual right to suspend without pay in these circumstances, which would be unusual). There may be specific issues though for employees who require to be at work to receive extra remuneration e.g. commission.
If ultimately there is a need to keep employees at home for lengthy periods of time, it might become necessary to consider other options. Depending on the industry and the contractual terms, this could include lay off.
What can we do if an employee refuses to come to work because of the risk of contracting coronavirus?
Some employees may be reluctant to attend the workplace just now, particularly if they have health issues which make them or their family members more vulnerable (such as compromised immunity, a cardiovascular disease or respiratory condition). Reassure the employee, highlighting the steps you are taking as an employer to minimise the risk of infection and to provide a safe working environment.
Listen to the employee's concerns and, if they are genuine, explore alternative working arrangements with them, such as homeworking or taking a period of annual or unpaid leave. However, if you still want an employee to come into work and there is no genuine reason for them not to, you may, depending on the circumstances, be entitled to discipline them for refusing to attend (breach of a reasonable and lawful management instruction).
It is possible to envisage a scenario where an employee becomes so worried about contracting coronavirus that they will be off sick with anxiety, in which case they would have a right to sick pay.
Should we postpone business travel to affected areas?
Before continuing with business engagements abroad, carry out a risk assessment and review the arrangements after checking the most up-to-date government guidance. Consider whether the travel is essential and if alternative provisions might be possible, such as postponing the trip; conducting meetings via Skype or video link; or relocating to a different venue.
Think particularly carefully about the travel arrangements for employees suffering from medical conditions which make them more vulnerable. The World Health Organisation is advising against sending higher risk employees to areas where the virus is spreading.
Can we stop employees from travelling on holiday to countries at risk?
If an employee has already booked a holiday to a known affected area, and they still want to travel, remind them of the risks involved and your obligation to protect the health and safety of all your employees and ask them to keep you informed of their plans and anything which puts them at an increased risk of contracting coronavirus.
If the employee remains set on travelling to the at-risk area, potential options include issuing a counter-notice to the holiday request (if that is possible in terms of the contract and the timing of the scheduled leave); or making it clear that if they do have to go into quarantine on their return from holiday, and remote working is not possible, they may have to use some of their remaining holiday entitlement to cover that absence from work, or take unpaid leave.
Some employers are introducing policies restricting personal travel. This approach could potentially be justified by the duty to protect the health and safety of the wider workforce, depending on the extent of the restriction imposed (i.e. it would be more difficult to justify a restriction on travel to areas not covered by the current government guidance) and whether there are any particularly strong reasons for ensuring employees in the sector are not affected (e.g. health and education sectors).
If an employee needs to take time off because their child is ill, or the child's school has closed, do we need to pay them?
Employees would be able to take time off for their dependant in these circumstances. They are entitled to a 'reasonable' amount of time off to take action which is 'necessary' in the particular circumstances. Employees can only take time off for dependants if they tell you the reason for their absence as soon as reasonably practicable and, in most circumstances, tell you how long they expect to be absent from work.
This type of statutory leave is intended for short periods of absence to resolve an unexpected situation. It is also unpaid. Employees may, however, have a contractual right to paid leave in these circumstances, for example in terms of a compassionate leave or time off work policy.
In practice
Encourage high levels of hygiene in the workplace, for example by providing hand sanitisers and reminding employees to be extra-vigilant with washing their hands, using and disposing of tissues etc.
Make sure staff emergency contact details are up to date.
Communicate with employees and their representatives on your approach to the issues raised above, updating them with any change in policy.
Highlight the government guidance to employees and ask them to inform HR and their line manager if they have recently returned from an affected area. Make it clear that they will be required to self-isolate if the medical advice / advice from the government is to do so.
Consider whether overseas business travel is essential. Utilise all available technology and consider alternatives to travel and face-to-face meetings. Review any relocation / secondments arrangements to areas where there is a higher risk of infection.
If employees have overseas travel planned ask them to inform HR and their line manager, monitor the ongoing advice and not to travel if advised not to do so.
Remind employees with laptops to take them home at the end of each day.
Ensure managers are aware of workplace processes (e.g. sickness and absence policies, and any travel restrictions) and that they implement them consistently, irrespective of an employee's ethnic origin, to avoid allegations of race discrimination.
Think about putting in place a contingency plan in case there is ever a need to close the workplace temporarily. A plan might detail communication channels, alternative methods of working and how to deal with any reduction in business or staff shortage.
Keep the situation under review and be alert to the most up-to-date guidance from the government and the World Health Organisation.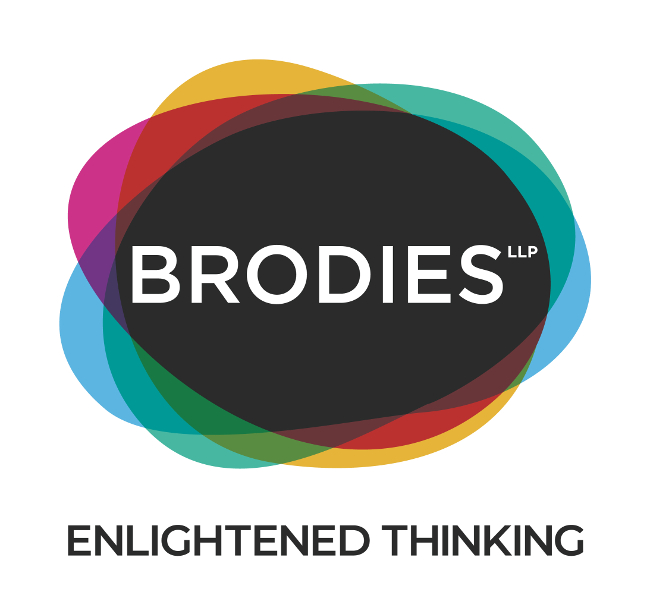 Julie Keir is a practice development lawyer at Brodies LLP