Gordon Jackson QC backs abolition of 'not proven'
---

---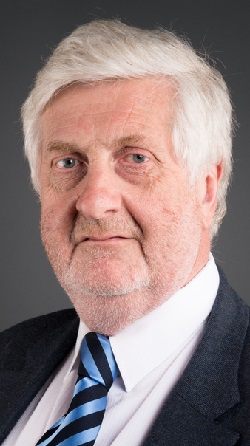 The Dean of the Faculty of Advocates has called for the 'not proven' verdict to be abolished and for Scotland's jury system to be reformed.
Gordon Jackson QC told The Times that the single-vote majority of eight-to-seven could lead to miscarriages of justice.
He said: "Having the eight/seven majority is ridiculous.
"A person goes to prison for 30 years of the basis of eight out of 15? That is just not right. There is a growing feeling that the simple majority is not right."
Mr Jackson expressed concern about the threshold of a majority verdict rather than the total number of jurors. He said the majority should either be 12-to-three or eight-to-four in the case of a 12-person jury.
The 'not proven' verdict has the same effect as 'not guilty'.
Some lawyers have argued that it is logical to abolish 'not guilty' on the basis that whether a case has been proven or not by the Crown is the question for the jury.
Others maintain that a jury's role is to determine whether each charge has been proven or not and that the ultimate purpose of this is to provide a verdict on whether the accused is guilty or not, which proceeds from the presumption of innocence.
Mr Jackson said: "I don't think the conviction rate would go up if you didn't have the not proven verdict.
"The reason that people want to keep it, is in my view, a myth. I do not see the logic that believes, 'If you take away not proven the jury will say guilty'. I think that is to treat juries as not really doing the job properly."