COVID-19: More flexible interim payments for legal aid promised
---

---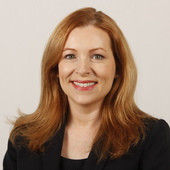 More flexible interim payment arrangements for legal aid lawyers will be made but require primary legislation, the Scottish government has announced.
Legal aid lawyers have been asked to finalise and submit their accounts "as soon as possible" as legal affairs minister Ash Denham said the Scottish Legal Aid Board (SLAB) was looking at "how best to expand the current scheme of interim payments, for all aid types, to make it more flexible and accessible".
She added: "SLAB will be communicating about what more they can do within the current system, but some changes need primary legislation, which will be put in place as a priority.
"I would strongly encourage solicitors and advocates to make full use of the existing interim payment schemes and, once SLAB is able to extend these and necessary legislative fixes are available, to take full advantage of the extended and more flexible arrangements. SLAB will issue guidance on these changes shortly."
Ms Denham said changes to the court system and management of cases would be required in addition to new procedures.
She said: "I will continue to monitor impact as the situation progresses, and I am of course keen that the Scottish government continues to work with stakeholders to the best of our ability to find appropriate solutions to these challenging circumstances.
"We would also encourage everyone to avail themselves of the support being made available to businesses through UK government measures."