Zachary Stewart: Why we still need Pride in 2022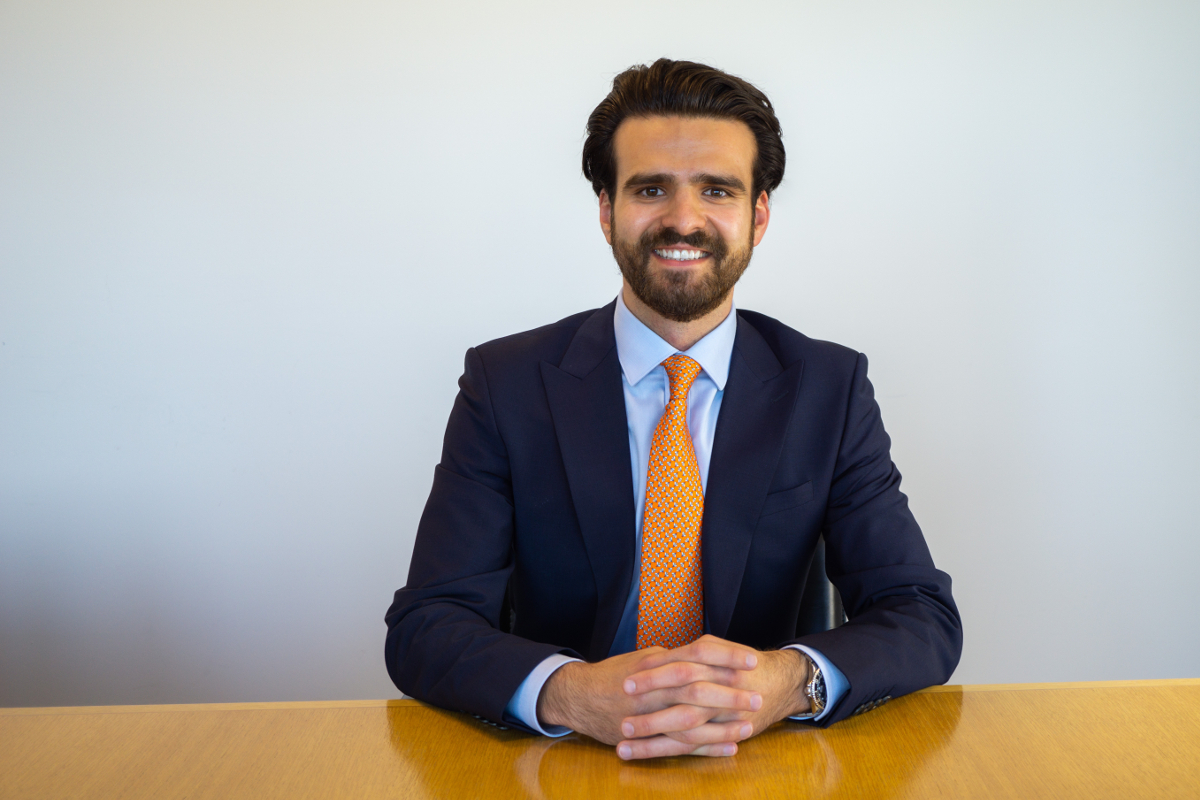 "There will not be a magic day when we wake up and it's now okay to express ourselves publicly. We make that day by doing things publicly until it's simply the way things are." US Senator, Tammy Baldwin.
A common question that is often asked today is: "Why do we still need Pride?" It is undeniable that equal rights for the LGBTQ+ community in the UK have met significant milestones in the last 50 years. However, two-thirds (64 per cent) of LGBTQ+ people experienced anti-LGBTQ+ violence or abuse in 2021, according to the charity Stonewall. Of these, nine in 10 (92 per cent) experienced verbal abuse, three in 10 (29 per cent) experienced physical violence and two in 10 (17 per cent) experienced sexual violence. In addition, more than a third of LGBTQ+ staff (35 per cent) have hidden that they are LGBTQ+ at work for fear of discrimination, and almost two in five bi people (38 per cent) aren't open in the workplace about their sexual orientation, compared to seven per cent of gay men and four per cent of lesbians. These statistics, among others, are exactly why we still need Pride in 2022.
Pride anniversaries
On 1 July 1972, London hosted its first official Pride event, making 2022 the 50th anniversary of Pride UK. The first Pride march in London was influenced by the Stonewall riots of 1969 in the United States. These riots are recognised as the catalyst that sparked the Pride movement and the fight for equality for LGBTQ+ people across the world.
To mark the 50th anniversary of Pride UK, the Royal Mint has unveiled an LGBTQ+ commemorative 50p coin. The coin was designed by LGBTQ+ activist Dominique Holmes and has incorporated the Pride in London values of protest, visibility, unity, and equality. Pride originated as a protest, as members of the LGBTQ+ community began to demand equal rights and recognition of their sexualities. Although significant milestones such as equal marriage have been achieved, Pride is still a protest in recognition of how much further there is still to go.
The first Pride in London in 1972 saw 2,000 people take to the streets to protest for equality. On average, London Pride today brings around 1.5 million visitors to the city with thousands marching in the parade itself. I attended London Pride in 2019 and couldn't think of a better display in the UK of LGBTQ+ visibility and unity. The streets were electric with celebration and togetherness – something that is emulated at all Pride events throughout the UK. In addition to Pride UK celebrating its 50th anniversary this year, Edinburgh Pride is also marking its silver anniversary as it celebrates 25 years of Pride in Scotland's capital.
How Shepherd and Wedderburn is marking Pride
This year, Shepherd and Wedderburn will be marching in the Mardi Gla Parade in Glasgow on 16 July alongside 'Vibrant' - Virgin Money's LGBTQ+ Network. Colleagues and their families are attending a Pride-themed breakfast the morning of the event and celebrations will continue afterwards at the University of Strathclyde Student Union. In addition, the firm is hosting breakfasts in Edinburgh and London on 25 June and 1 July ahead of the respective Pride celebrations.
Shepherd and Wedderburn is also hosting a Charity Pub Quiz in Edinburgh, where we will be raising money for Switchboard – an LGBTQ+ helpline that operates as a safe space for anyone to discuss anything, including sexuality, gender identity, sexual health and emotional well-being. Here's hoping for some creative Pride related team names!
Conclusion
During this Pride month, if you aren't able to head to a local event and wave your rainbow flag, there are many other ways in which you can support the LGBTQ+ community. You could pick up a book by an LGBTQ+ author (such as Less by Andrew Sean Greer), watch an LGBTQ+ TV Show (such as Heartstopper on Netflix), or volunteer and donate to a local LGBTQ+ charity in your area. Pride month is just as much about protest, celebration, unity, and equality as it is about educating ourselves as to the reasons why Pride month exists – and why it must continue to exist.

Zachary Stewart is a trainee solicitor at Shepherd and Wedderburn and a member of the firm's LGBTA+ Focus Group.