Wright, Johnston & Mackenzie expands in Inverness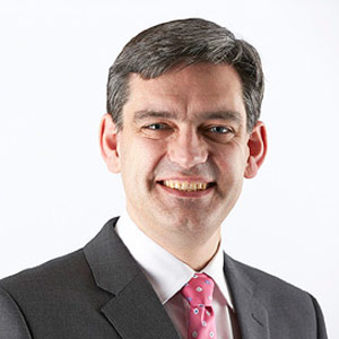 Wright, Johnston & Mackenzie LLP has expanded to new premises in Inverness and taken on seven new recruits.
Angus MacLeod, lead partner at WJM's Inverness office, said the move marked a significant step in developing the firm's services.
He said: "Our Inverness office opened in 2011 with one person at the helm and in just eight short years we have seen exponential growth in our team and our client base.
"We have now recruited at a range of levels, taking on a new partner, legal director, two solicitors, two paralegals and a secretary.
"The new recruits have been chosen because of their high level of relevant expertise and their strong local connections which give them an innate understanding of life and business in the Highlands and Islands.
"The combined skillset of these new additions to the team is sure to be a fantastic asset to WJM and our clients, and undoubtedly now gives us one of the strongest private client teams in the Highlands as well as a key enhancement to our commercial property team in the shape of a local construction law expert.
"Thanks to WJM's significant investment and efforts to make its Inverness office an integral part of the wider business, we've seen a continued growth in our client base, and these new additions demonstrate our commitment to continued growth in the region."
The new hires include Rod MacLean who joins WJM's private client division as a partner, bringing with him 25 years' experience in private client practice across Edinburgh and Inverness. He will lead the team alongside JP Campbell who was recently assumed as a partner in April this year.
Mr MacLean is a member of the Society of Trust and Estate Practitioners (STEP), sits on the Council of the Scottish Law Agents Society and is a member of the Crofting Law Group.
The team will be further bolstered by solicitors Hannah Prentice and Lauren Farquhar, paralegals Anna Macleod-Adams and Jenni Evans, and secretary Marion Urquhart.
Meanwhile, Roddy Cormack will head up WJM's construction team as a legal director.
He has extensive experience in both the private and public sectors, providing advice on procurement, contract negotiation, collateral warranties, CDM regulation, dispute advice and more.
Mr MacLeod continued: "Roddy's arrival is a strong addition to our commercial property team. His construction expertise combined with the property, planning and corporate expertise already within the team means we can offer a 'one stop shop' in the Highlands. Something which really sets us apart."