Webinars on settled status from EU Citizens Rights Project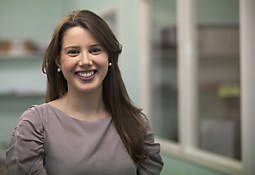 Registrations are still open for two more in the series of free webinars which are being hosted by the Citizens' Rights Project.
On Tuesday 12 May, from 1600 – 1730, there will be a webinar on "Specific issues in applying for settled status". The speaker will be Janey Armstrong, a partner at Drummond Miller, who will be speaking about some of the specific issues which can arise with settled status applications.
She will describe the application process, the evidence required, reviews and appeals, eligibility to acquire settled status in shorter time period and other special categories, comparison with permanent residence, position of dual nationals, and also how UK citizenship can be acquired by EU citizens.
Ms Armstrong has significant experience in acting for EU citizens, and others, on citizenship and immigration issues.
Places can be booked for this webinar here
And on Thursday 14 May, also from 1600 – 1730, there will be a webinar on "The experience of applicants for settled status". The speaker for this will be Dorota Peszkowska, who is project officer with the Edinburgh-based FENIKS EU Settlement Scheme Support project.
She will provide information about how online applications for settled status can be made, and will give examples of the practical experience of applicants, typical issues raised, and sources of support and advice.
Her project, which is funded by the Home Office, has assisted many EU citizens to make on-line applications for settled status. She also has personal experience of making an application for settled status herself.