Wall Street clearing houses gain access to EU in blow for London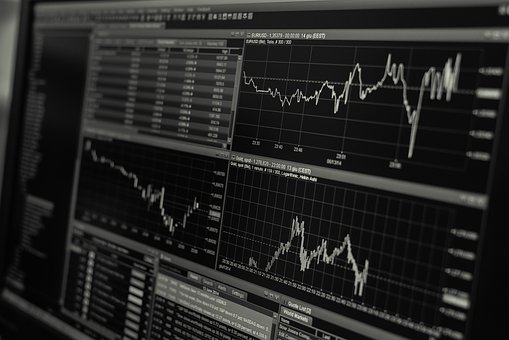 Wall Street clearing houses will be able to provide central clearing services in the EU following a decision which financial experts are calling a blow to the City of London.
The European Commission has adopted an equivalence decision determining that the United States Securities and Exchange Commission (SEC) regime for US central counterparties (CCPs) is equivalent to EU rules.
This will allow US CCPs to apply for recognition by the European Securities and Markets Authority (ESMA). Once recognised by ESMA, these US CCPs will be able to provide central clearing services in the EU.
Mairead McGuinness, the EU commissioner with responsibility for financial services, said: "This decision is a significant first step in the process of recognising US CCPs registered with the US Securities and Exchange Commission in the European Union. We look forward to continued good cooperation between EU institutions and agencies, and the US Securities and Exchange Commission."
CCps are bodies that operate between the buyer and seller of a derivative contract, becoming the buyer to every seller and the seller to every buyer. Their use was encouraged by the G20 following the financial crisis, to reduce risk in derivatives trading. Derivatives markets are global in nature.
This equivalence decision determines that the legal and supervisory arrangements applicable to US CCPs registered with the SEC can be considered to be equivalent to requirements laid down in EMIR.
It applies only to SEC-regulated 'covered clearing agencies'. The equivalence decision is conditional. In order to be allowed to offer services in the EU, US CCPs will have to have rules in place with respect to certain risk management requirements (i.e. liquidation periods and anti-procyclicality measures).
The responsibility for the supervision of CCPs in the USA is shared between the SEC and the CFTC. The equivalence decision applies to US CCPs that are registered with the SEC, i.e. those that clear securities and security-based derivative (or 'security-based swaps' in US terminology). ESMA has already recognised a number of US CCPs registered with and supervised by the CFTC.
London financial services lawyer Bruno Fatier of Keystone Law told City A.M. that the move "is not to punish London for exiting the EU, but forms part of an older and longer need for smoothing clearing across the Atlantic".
He added: "As far as London is concerned, the biggest threat ahead is the loss of the right to clear transactions denominated in euros, and whether the opportunity of opening up to the Asian markets will outweigh that loss is a challenging question.
"However, the EU has not yet put itself in a situation where London can be replaced overnight.
"The timing of the loss will depend on how hard private players, especially in Germany, less so in France in my view, are working behind the scene to build a platform capable of replacing London as the epicentre of clearing in Europe and for the euro."