US: Donald Trump to be questioned under oath over business practices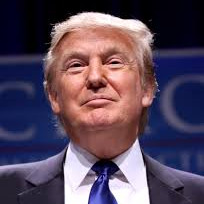 Former US president Donald Trump will today be questioned under oath as part of a long-running investigation into his business practices.
Letitia James, the New York attorney general, has since 2019 been investigating whether Mr Trump and his Trump Organization misled lenders, insurers and tax authorities by inflating the value of assets including hotels and golf clubs, The New York Times reports.
In a post on his home-grown Truth Social platform, the former president described Ms James, who is black, as "a racist" and characterised her investigation as part of "the greatest witch hunt in US history".
Mr Trump's questioning today comes in the immediate wake of an unprecedented FBI raid on his Florida home, Mar-a-Lago, in relation to a separate, criminal investigation connected with his handling of classified documents.
The increased scrutiny of his private conduct and business practices comes as Mr Trump mulls a fresh bid for the presidency in the 2024 election.
If re-elected, Mr Trump would return to the White House at the age of 78, the same age President Biden was on becoming president in 2021.