Unified tribunal essential in creating a person-centred approach to mental health law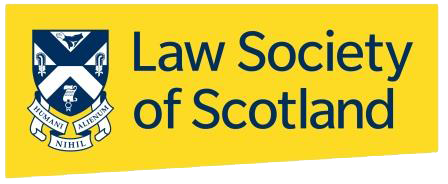 The creation of a new, unified tribunal empowered to look at a full range of remedies under mental health law would enable individuals' cases to be dealt with in a prompt, holistic and person-centred way.
The Law Society of Scotland has called for an approach that would promote robust protection of human rights and better meet the needs of those who are not well served by current arrangements. In its submission to the Independent Review of Mental Health Law in Scotland, it has stated this would better recognise the existing principle of reciprocity in legislation, that where an individual is obliged to comply with a programme of treatment, there is a parallel obligation on the authorities to provide appropriate support and services.
The Law Society has also called for clarity on the definition and understanding of the term 'vulnerable' in civil and criminal justice and has proposed a new six-week detention order. It has stated that an 'intermediate detention certificate' would bridge the current gap between the maximum 28-day duration of a short term detention certificate and a compulsory treatment order of up to six months, bringing it in line with existing legislative principles and helping to ease pressure on limited resources within the mental health system.
Adrian Ward MBE, convener of the Mental Health and Disability Committee, said: "Scotland's current mental health and adult incapacity laws were world-leading when enacted about two decades ago. Our adult support and protection legislation was also ground-breaking at the time and has since been replicated beyond Scotland.
"However, there have been significant changes in that time and we have identified areas where we should update and improve the law, and introduce measures which would ensure better co-ordination and reduce unhelpful variability in practices across the country.
"There is a real need to take forward all aspects of the existing review on adults with incapacity reform, which we responded to over two years ago, alongside the current review.
"Our vision is for up to date, improved legislation and procedures to deliver a comprehensive and coordinated regime that places individuals at its centre, and which has enhanced respect for their human rights, delivered through updated and improved laws and procedures."
Deborah Wilson, convener of the Criminal Law Committee, said: "This is a very important review and although very much concerned with civil law, we frequently see people with significant mental health issues in the Scottish criminal justice system. They have not been recognised at an early stage, and therefore have not been provided with the specialist support they need.
"This review focuses much needed attention on those who are vulnerable through mental health issues. Developing a common understanding of 'vulnerable' and what it means across the legal spectrum should be a priority, especially given our current experience of the COVID-19 pandemic during which existing challenges are being exacerbated by the added difficulties of using remote means."
The Law Society has also called for improvement to current legislation which determines how a named person can be appointed. It refers to the issue of those who cannot nominate a named person, particularly in the case of those who have serious impairments of capacity from birth or childhood.
The Law Society believes that these people should have a default named person from a defined list such as immediate family. It highlights the current powers available to mental health officers which enable them to ask for the removal of a named person if necessary, therefore offering protection from any unsuitable relatives.