Ukrainian lawyers congratulated on Human Rights Award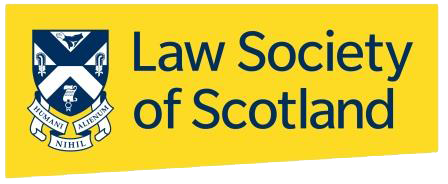 The Law Society of Scotland has congratulated the Ukrainian National Bar Association (UNBA) and Ukrainian lawyer Nadia Volkova on being joint winners of Europe's leading legal sector human rights award.
The Council of Bars and Law Societies of Europe (CCBE) – of which the Law Society is an affiliate member – grants its Human Rights Award each year to lawyers and/or lawyers' organisations that have upheld the highest values of professional and personal conduct in the field of human rights.
In granting the 2022 award, the CCBE has highlighted the important role the legal profession plays in defending the fundamental rights of Ukrainian citizens, including in preserving the integrity of the justice system and the rule of law in wartime.
Law Society past president Ken Dalling, who remains the society's representative at CCBE, said: "I can think of no more worthy winners of this award than the Ukrainian National Bar Association and Nadia Volkova. Their commitment to human rights has been nothing short of inspirational.
"The people of Ukraine have shown enormous tenacity and courage since Russia's illegal invasion began in February. Ukraine's lawyers have played a critical role during the conflict, ensuring that respect for the rule of law remains a key differentiator between the combatants.
"The Ukrainian National Bar Association has just this month celebrated its 10th anniversary and has in that short period become a cornerstone of the country's democracy. They have stood bravely against Russian aggression, but also against any domestic threats that may arise to citizens' rights.
"The Law Society will continue to stand in solidarity with Ukraine against Russian aggression. It is a damning indictment on Russia that last year's winners of this award were a group of Belarusian lawyers, who have similarly sought to defend rights and the rule of law in Belarus as Russian influence there has steadily grown."