Two Shortlisted for the In-House Rising Star Award 2022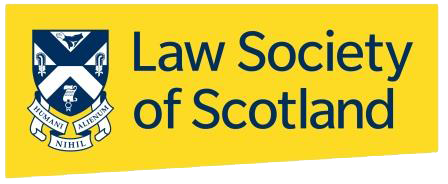 The annual Law Society of Scotland In-House Rising Star Award is back, and two Scottish solicitors have been shortlisted for this year's award from six nominations.
Mariel Kaney, the deputy legal secretary to the Lord President's Private Office, and Marion Sweetland, legal counsel in commercial contracts at Aegon UK have been shortlisted in recognition for their work as in-house lawyers.
Both Mariel and Marion have excelled in their organisations, working on pivotal projects that have been greatly valued by their employers. They've shown fantastic client service skills, worked on an array of different matters to a high degree, while being dependable members of their teams. They have also worked extensively outside their organisations, doing important work in their communities.
Arlene Gibbs, principal solicitor at Aberdeenshire Council, a vice-convener in the Law Society of Scotland's in-house Lawyers Committee and member of this year's judging panel, has said: "The In-House Rising Star Award provides a great opportunity to celebrate up-and-coming talent in the in-house legal sector. It is also a great opportunity for organisations to showcase the talent that exists in their teams and to celebrate individuals' exceptional work.
"I'd like to congratulate all the six 2022 nominees and commend them for their efforts. It is a real delight to see the outstanding work you have done, both within and outwith your roles as solicitors. Furthermore, I wish to thank everyone who took the time to tell us about their talented colleagues, the nominees are clearly an asset to the legal profession, their employers, and their communities. I'm sure they can all look forward to further success within their careers as they continue to progress."
Law Society president, Murray Etherington will announce the 2022 In-House Rising Star Award winner on Tuesday 28 of June at the In-House Annual Conference.