Twenty years of family law in the Scottish Parliament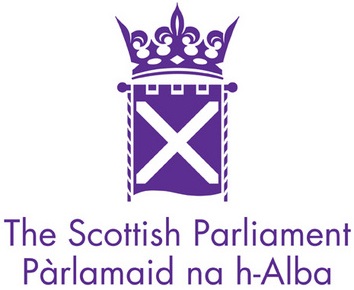 As part of the programme to mark 20 years since the creation of the Scottish Parliament, the Scottish Parliament Information Centre (SPICe) has been publishing twenty "20 year" blog posts on SPICe Spotlight over the course of 2019. This blog, by Sarah Harvie-Clark, senior researcher (civil law) at SPICe, examines two decades of family law in the Scottish Parliament.
What is family law?
Family law exists to regulate relationships between adults and between adults and children. Sometimes this involves resolving disputes, for example, about the future care of children. Sometimes this involves protecting people from harm.
Family law touches everyone's lives at some stage and is vitally important for policy makers to get right. Yet one of the ongoing challenges is that people can have strong (and conflicting) views about what the law should say.
Pre-devolution family law
Before devolution, there were some of the usual issues about the lack of available slots in the UK Parliament for purely Scottish legislation. However, in many ways, family law from this era was a tough act for the Scottish Parliament to follow.
This was largely due to the work of the Scottish Law Commission (SLC), which makes recommendations for law reform. A raft of well-drafted Scottish family law legislation, based on SLC reports, went through Westminster in the 80s and 90s.
So how has Scottish family law developed since then?
Protecting people from harm
One of the first pieces of Scottish Parliament legislation related to the 'protective arm' of family law. This aims to offer extra legal remedies to the sanctions which the criminal law offers. In family law, the weapon of choice is a court order, obtained by a victim (and others) through the local sheriff court. Collectively, the different types of court order are sometimes known as 'protective orders.' Scotland inherited various protective orders from the pre-devolution period.
The Protection from Abuse (Scotland) Act 2001 was an early example of a successful Member's Bill in this field. It was simple, but powerful and allowed police powers to arrest (without a warrant) to be attached to court orders relating to protection from abuse. These powers could be used when a court order was disobeyed.
Later, there was also a trend to create new types of court order for specific groups of people (e.g. cohabitants) or to respond to specific types of harm. Examples from the latter category include the Forced Marriage Protection Order (introduced in 2011). There was also the Domestic Abuse (Scotland) Act 2011, another successful Member's Bill. This introduced a new category of court order, the 'domestic abuse interdict.' Last month, the Government announced it would legislate before 2021 on another new court order aimed at domestic abuse.
Overall, there is now a vast array of protective orders (with more likely to be added). This presents issues for vulnerable people and their supporters, as well as social workers and solicitors attempting to navigate the system.
As far back as back as 2005, a report of the Justice Committee recommended government reform. This was "as a matter of urgency," with the aim of simplifying the law. The SLC has said it may look at this area, but with no firm commitment yet.
Same sex couples
In the last twenty years, there has been a raft of Scottish Parliament legislation giving legal recognition to, and rights for, couples in same sex relationships.
Arguably, this legislation is a good example of a parliament and government responding to rapidly evolving views in society, but also having a vision for the kind of society they wanted to help create. Some of the initiatives caused some controversy at the time, but most of Scottish society would struggle to relate to that now.
The Family Law (Scotland) Act 2006 strengthened various legal rights of cohabitants (e.g. financial rights on relationship breakdown) and extended this to same sex couples. The Adoption and Children (Scotland) Act 2007 allowed same sex couples to adopt for the first time.
Before same sex couples could marry, in 2004, it became possible for them to enter into a new institution – the 'civil partnership'. In terms of the legal rights and obligations created, a civil partnership is virtually identical to marriage. This was then a very important reform. Yet the Scottish Executive, with the consent of the Scottish Parliament, passed the power to legislate for Scotland on this back to the UK Parliament. Possibly a sign of relatively young institutions finding their feet?
Ten years later though, the Parliament legislated with confidence on a historic reform. The Marriage and Civil Partnerships (Scotland) Act 2014 made it possible for same sex couples to marry.
Parents and their children
One of SLC's flagship pieces of (pre-devolution) legislation was the Children (Scotland) Act 1995. It is still the main piece of legislation which helps resolves disputes between parents about the future care of children.
The Family Law (Scotland) Act 2006 reformed the 1995 Act. As one of several key reforms, the 2006 Act allowed unmarried fathers to acquire "parental responsibilities and rights" (PRRs) by jointly registering the child's birth. (When this is done, the father's name appears on the birth certificate.) PRRs enable parents to make key parenting decisions about their children. Before the 2006 Act, the main route for the unmarried father to acquire PRRs was by court order.
Since 2006 the number of children born to unmarried parents has risen – in fact, since 2009, more children have been born to unmarried parents than to married ones. And while the 2006 reforms were very worthwhile, unmarried fathers today do not have legal rights simply by being genetic parents. Joint registration of births is common, but not inevitable, as it requires the child's mother to agree.
In 2018 the Scottish Government considered – and ultimately rejected – further reform on unmarried fathers (in the absence of a consensus of views on consultation). However, this decision may need revisited at some stage. For example, if the statistics on family make-up shift still further.
The Children (Scotland) Bill, currently being considered at Stage 1 by the Justice Committee, represents the next chapter in the story of the 1995 Act. Much of the focus is on the machinery which supports the 1995 Act, such as the courts and child contact centres (run by the third sector.) It aims to improve how well this machinery is working.
The future of family law in the Scottish Parliament
Overall, the first twenty years have been busy for family law. Sometimes though, successive legislative efforts have created quite a complicated legal picture. Hopefully, in the next twenty years, there will be a focus on consolidating and simplifying the law, where necessary. Family law needs to be accessible to its users.
In several areas of family law, the story is clearly still unfolding. In many ways, this is inevitable. Society is always changing and family law changes in response to society. We have already looked at what is just around the corner for family law (or at least not too far off) but what of the longer term?
In terms of (prospective) parents and their children, reproductive technologies are continually developing, and their use is steadily rising. There is also law reform work being carried out jointly by the SLC and the Law Commission of England and Wales. This means that surrogacy, in future, may be more readily available as an option. Separately, there is also a rise of so-called 'blended families', with the role of step-parents growing in importance.
Overall, one of the challenges policymakers will increasingly have to face is that the people who are raising a child did not necessarily contribute the genes (or provide the womb) to create the child. As part of its legislative response, policymakers might have to start adopting new terminology, as some academics have already done. For example, 'genetic parent' and 'social parent.' In any given set of circumstances, there is also the challenging matter of who should be the 'legal parent'.
Where issues around reproductive technology and surrogacy are concerned, we often find ourselves near (or more often over) the devolved/reserved boundary and outside of the devolved competence of the Scottish Parliament. This has always been the case. However, due to the evolving ways families are being created, it is likely this will be more important in the next twenty years than it was the first twenty.