Trio of appointments at Macnabs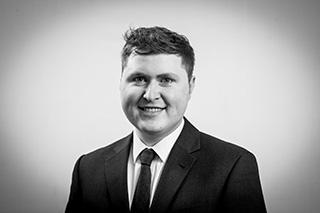 Perthshire law firm Macnabs has announced three appointments.
Following a two year traineeship with the firm, Blair MacDonald is now a qualified solicitor and has become part of the family law team where he will be offering clients assistance with the full spectrum of family law, from divorce and separation to cohabitation agreements and adoption.
Janice Smith has joined the firm as a paralegal in the property team and Caroline Mitchell has joined as a trainee paralegal in the private client department.
Managing partner Ruth Croman said: "I am delighted to welcome Janice and welcome back Caroline to the firm, and to offer Blair a newly qualified position within the busy family team.
"We are committed to investing in our people and our practices, and these recent appointments align perfectly with our growth aspirations and our commitment to the communities in which we operate."