Top immigration lawyer Jamie Kerr joins Burness Paull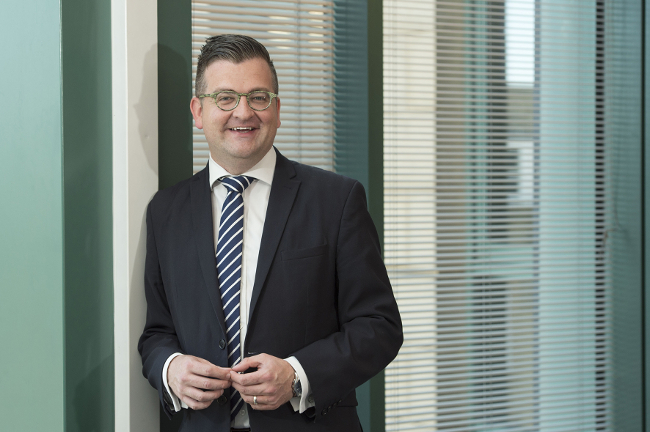 One of Scotland's foremost experts on immigration law and migration policy has joined Burness Paull LLP.
Jamie Kerr has worked solely in the field of immigration, asylum and nationality law for over a decade, supporting public and private sector clients on the full suite of business and personal immigration matters.
As well as being an experienced tribunal and court litigator, Mr Kerr has a particular specialism in global mobility and in facilitating the attraction of international talent and overseas investment to Scotland and the UK.
He works closely with policymakers to ensure that immigration and visa rules do not act as a barrier to trade, investment and the free movement of sought-after talent, and sits on the Scottish government's Strategic Labour Market Review Group.
Mr Kerr said: "In recent years, I've always thought of Burness Paull as the key Scottish law firm operating with a significant international dimension. With instructions from and clients in growth markets like India, China, North America and the Middle East, it represents an exciting opportunity for a visa and immigration lawyer. Inward investment from and UK trade into these markets inevitably requires visa support, whether it be for investors, entrepreneurs, staff or simply loved ones and family members who need visas.
"Whilst immigration work is not sector specific, the firm's pivotal role in the oil and gas sector and the technology market are particularly attractive. Both fields are global ones with investment and talent active across international borders. There's a real need for specialist support to ensure borders don't act as a barrier to business, and there is very obvious synergy between Burness Paull and my immigration and visa expertise."
With regard to the current challenges relating to immigration he added: "With policy becoming ever more restrictive and immigration law becoming ever more complex, it is a real growth area for those with the right expertise. As the domestic labour market tightens, businesses across all sectors are seeking out international talent which they need to innovate, internationalise and grow, or to simply plug chronic skills gaps.
"As the UK seeks out new opportunities for international trade in the post-Brexit world, immigration and visa support will be required to ensure that those new relationships and new trading routes are not blocked by border control issues."
Peter Lawson, chairman of Burness Paull, said: "Jamie is a great hire for the firm. His specialist expertise will enhance our offering to ensure we are the first port of call for our clients at a time when the ripple effects of Brexit, the blossoming tech sector and the resurgent oil and gas market are also opening up significant opportunities to attract new types of work."
Mr Kerr sits on the Immigration and Asylum Committee of the Law Society of Scotland. He tutors human rights law at the University of Glasgow and is an ad-hoc lecturer on immigration and asylum law at various Scottish and European universities.
He also sits on the Constitutional Law Committee of the Law Society of Scotland and is on board of the Confederation of British Industry (CBI) in Scotland.