TLT boosts commercial offering with senior hires in Edinburgh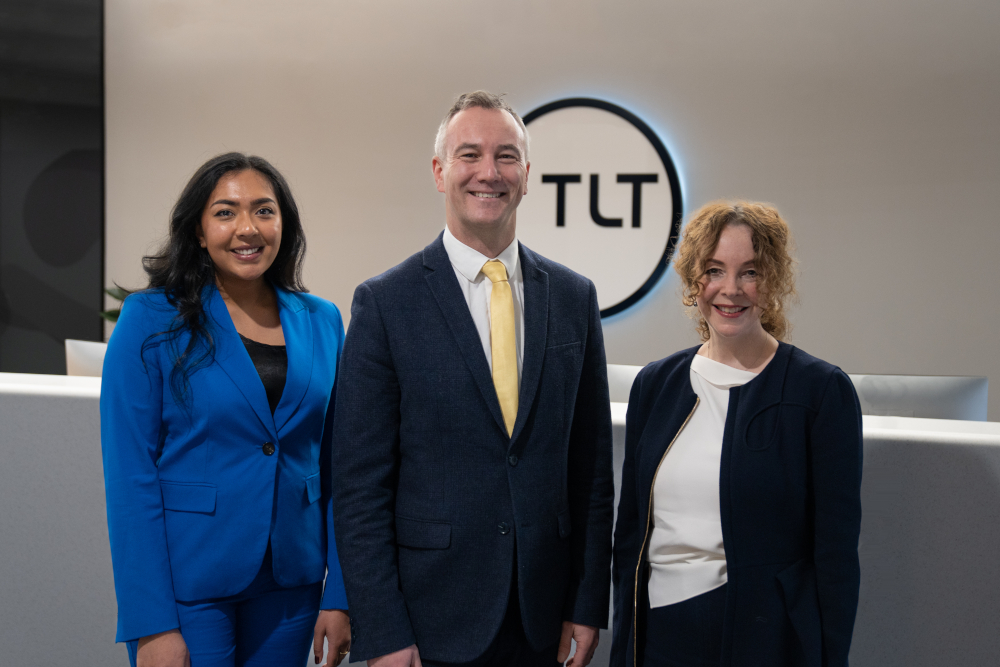 TLT has appointed two new senior hires to its commercial services group in Edinburgh.
Dr Julie Nixon joins TLT as managing associate. A former life scientist who has completed a PhD in molecular biology and genetics at institutions including Harvard University and the University of Edinburgh, she has a particular interest in working with life science start-ups and spin out companies. She regularly advises entrepreneurs and other professionals working in this field and has extensive in-house experience spanning from her secondments to Edinburgh Research and Innovation, the Roslin Institute and Historic Environment Scotland.
At TLT, Ms Nixon will play a key part in supporting the growth and development of the firm's commercial services group, with a particular emphasis on building the firm's portfolio in life sciences, providing strategic legal guidance to organisations in the sector.
Corporate lawyer Nimarta Cheema also joins the team in Edinburgh as a senior associate. She is experienced in M&A transactions and advising owner-managed and large companies on company law and transactions. A Law Society of Scotland certified specialist in data protection, she also brings specific experience working with tech businesses and early stage and fast growth companies.
Ms Cheema's recent experience has included working on significant employee ownership transactions such as the Guitar Guitar retail chain, and Carlton Bingo, now one of Scotland's largest employee owned businesses.
John Paul Sheridan, partner and head of location in Scotland said: "We're delighted to be welcoming Julie and Nimarta to our commercial team in Edinburgh. Their appointments form part of our strategic plans to continue to invest in our resources in Scotland, grow our team in Edinburgh, with the view of delivering a best-in-class service to our clients.
"Julie has crafted a reputation for being an exceptional commercial lawyer with outstanding client relationships and in-depth knowledge of advising a niche group of organisations – she will be instrumental in helping grow our national commercial services group portfolio. Nimarta will be the first corporate team member in our Edinburgh office, continuing our growth in Scotland and enhancing the quality of work we deliver in this practice area."