Thorntons signs up seven home-grown solicitors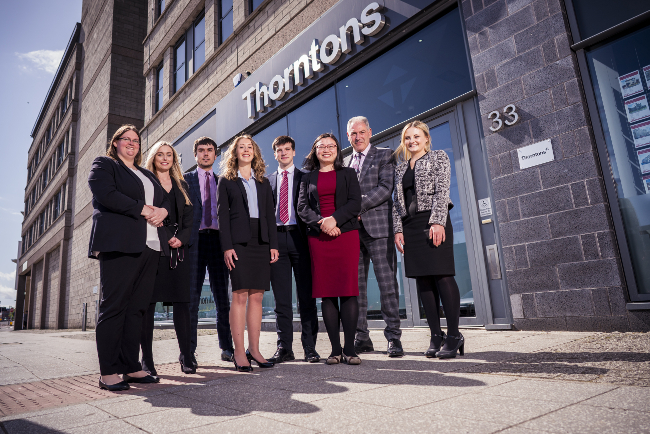 Thorntons has appointed seven newly-qualified solicitors.
The new recruits all recently completed two-year traineeships and will join specialised teams across the firm's offices, from St Andrews to Perth and Dundee.
Zoe Irving joins land and rural business in Perth, Katie Hobkirk joins corporate law and intellectual property and Iona Anderson joins private client, both in St Andrews.
Jamie Lyons and Danny McGinn both join the personal injury team in Dundee while Ling Deng joins dispute resolution and claims, and Rachel Lawson joins corporate law and intellectual property also in Dundee.
Mr Lyons, who initially started as a paralegal with the personal injury team at Thorntons in 2014, said: "I'm absolutely delighted and would like to thank the partners for allowing me to progress to this stage in my career.
"I was impressed at how much the firm valued client service and sought to maximise client compensation, and I knew this was where I wanted to develop my legal career."
Colin Graham, chairman at Thorntons, added: "In 2016 we took on our highest ever intake of trainees in one year, and we are delighted that we can now welcome seven newly qualified solicitors to our specialist teams.
"It's vital for any business to invest in the development of its own talent and that is why we have built such a comprehensive training scheme over many years. Appointing these new recruits supports our growth strategy and demonstrates our continued investment in the business and to our clients."