Thorntons recruits 11 new trainees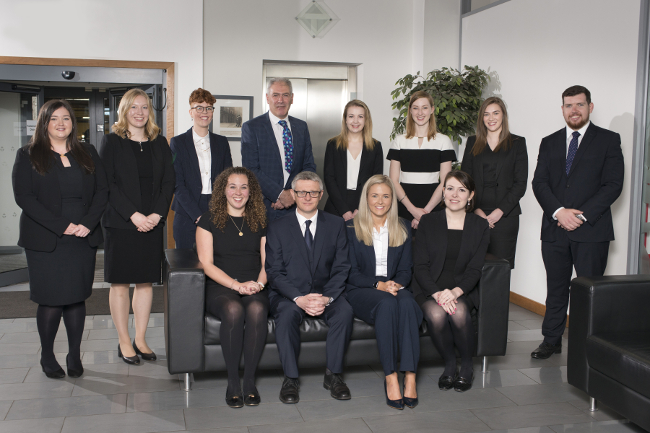 Eleven trainee solicitors have started two-year traineeships with Thorntons.
The programme aims to develop legal skills, strong client care and communication attributes of all trainees under close guidance.
The eleven trainees for 2018 are Chloe Anderson, Alan Bell, Catriona Black, Hayley Blackman, Lindsay Cross, Alex Dawson, Scott Douglas, Maria Gravelle, Anna Hills, Angela Robertson and Jillian McLaughlan.
Alex Dawson, trainee at Thorntons, said: "My journey with Thorntons began after I graduated in English law and started as a paralegal in the personal injury team in 2015. I was instantly impressed with how committed the firm is to client service and to the surrounding communities, and quickly realised I wanted to develop my legal career with Thorntons.
"As a full service law firm, Thorntons will provide me with the opportunity to work alongside accredited specialists and to gain experience in a wide range of legal departments.
"I know Thorntons will help me reach my full potential as I was very much encouraged and supported by my colleagues to dual qualify in Scots law and apply for a traineeship. I am now excited to be starting my career with a firm which invests in its employees' development."
Colin Graham, chairman at Thorntons, said: "As a full-service firm we offer our trainees the opportunity to gain crucial experience in the widest possible range of legal specialities working with diverse clients and work.
"Investing in training and development continues to remain significant in our overall growth strategy, and taking on eleven trainees demonstrates an investment to the legal profession as a whole.
"We're proud of the traineeship programme we provide – it gives the trainees a strong foundation and start of their legal career. We hope that many of the new recruits will continue their career development with the firm upon completion."