Thomas Mitchell: What is going on with the MIB?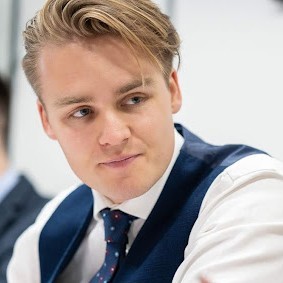 The Motor Insurers' Bureau is failing claimants, writes Thomas Mitchell.
If you are unfortunate enough to be involved in a road traffic collision and the person who has collided with you is either uninsured, or worse, flees the accident scene and is thereafter untraced, then your only recourse for compensation is by making a claim to the Motor Insurers' Bureau, 'MIB' for short.
The MIB will step into the shoes of the absentee insurer and compensate victims of road traffic accidents. However, there is a significant downside to the service the MIB provide. Whilst the lifeline they provide to injured victims who otherwise would not be able to pursue any claim cannot be taken for granted, there is a drawback to such claims and that is the time the MIB take to resolve claims.
The average number of days from intimation of a claim to closure has skyrocketed from 260 days in 2017 to a heady 383 days in 2022. Year on year, the number has continued to trend upwards and there does not appear to be a clear plan for improvement. MIB employee numbers have dropped off too from 519 in 2017 down to 386 in 2022.
A diminished workforce is the likely reason for the glacial pace to resolve claims but, more concerningly in my experience, many MIB staff members demonstrate poor knowledge of both the untraced and uninsured driver agreements, the rules governing how claims are investigated and dealt with. There has been a worrying trend away from the processes and procedures to ensure continuity, to individual claims handlers just making it up as they go along. This attitude may work when dealing directly with a claimant but when you are represented by a solicitor in pursuing an MIB claim, often the solicitor's role is to continually hold the MIB to account and ensure they fulfil their obligations under their own agreements. That is a deeply unsatisfactory position.
Within the legal community, there is a concerted effort to get answers from the MIB to understand plans to speed up processing claims and improve staff training. The Association of Personal Injury Lawyers (APIL), of which RTA Law LLP is a member, wrote to the MIB in January 2022 highlighting concerns of members experiencing long delays or no response at all from the MIB on their clients' claim applications. The MIB acknowledged poor service levels during September and October 2021 but had taken steps to address this. Sadly, no such improvement was seen.
In March 2022, APIL wrote to the MIB again highlighting that members were continuing to experience significant problems. They asked the MIB to confirm what steps they were taking to improve this. Rather fittingly, no response was received from the MIB to this letter and the analysis carried out by APIL in canvasing members suggests no improvements have taken place and that is certainly true of my experience in running these claims.
A final kick in the teeth comes when you analyse the remuneration of the highest paid director at the MIB. A leap from £562,000 in 2017 to £1,150,000 in 2022. A vast amount of money for someone who has overseen the biggest decline in the service levels at the MIB in recent history. A policy of staffing cuts, delayed justice for people bringing MIB claims and stuffing their own pockets will be the legacy of the current crop of MIB directors and, in this solicitor's opinion, it is utterly shameful.

Thomas Mitchell is an associate at RTA LAW LLP. This article first appeared in The Scotsman.