The Margaret Taylor Interview: Usman Tariq on levelling the playing field in the Scottish legal profession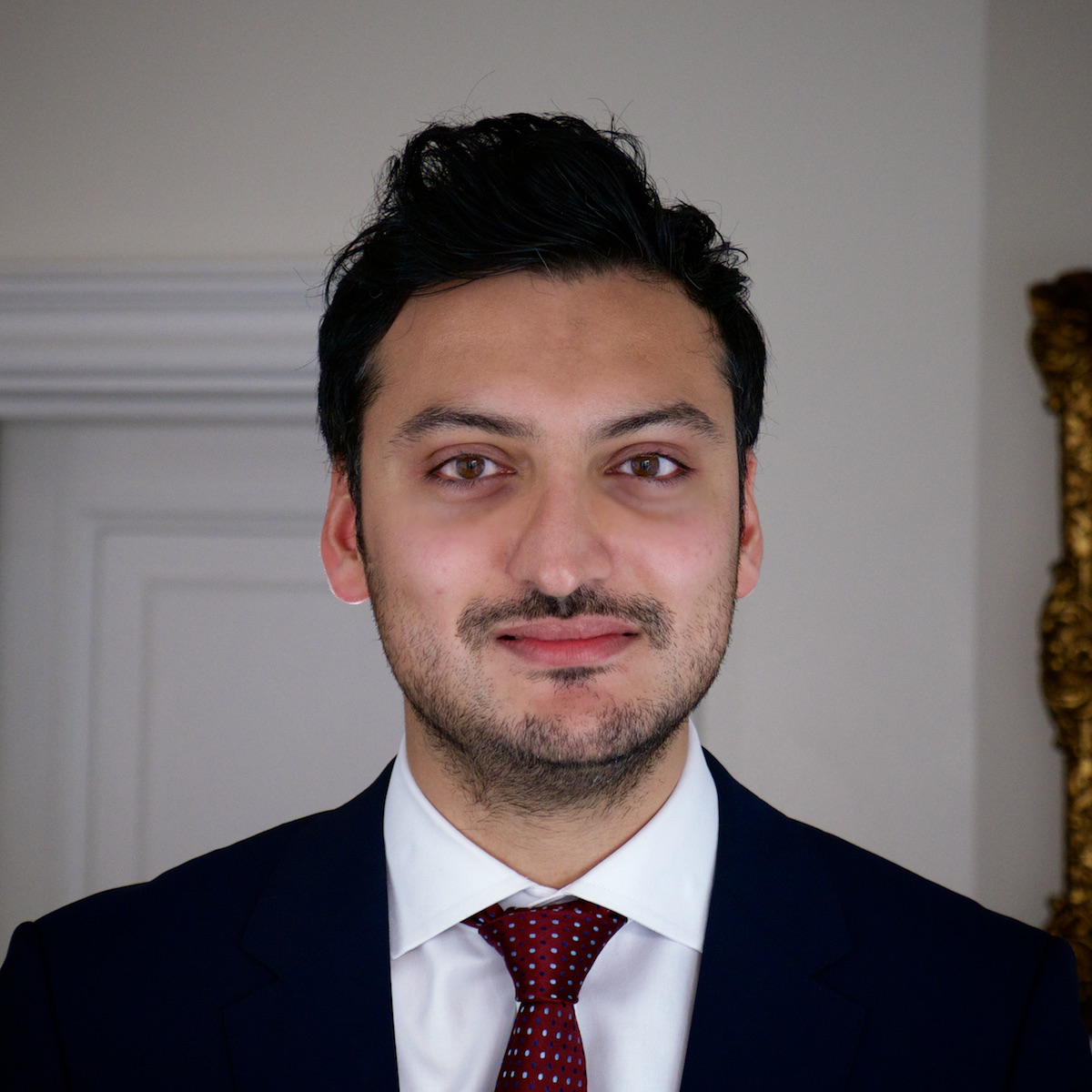 In many ways Usman Tariq's family history reads like a classic immigrant narrative. His grandfather came from Pakistan to Scotland in search of a better life; his father left school early to enter the world of work; Mr Tariq and his two sisters were enabled and encouraged to grab every educational opportunity that came their way.
Yet reflecting on that narrative after entering the world of work himself, Mr Tariq realised there was one key difference between his own story and that of many of his peers: while the opportunities he had been given had translated into a successful career at the Scottish bar – where he is now a sought-after IP counsel – many with exactly the same background had not been so lucky.
"Through mentoring at Glasgow University I kept meeting ethnic minority law graduates who didn't have a traineeship," he explains. "They were incredibly disillusioned about the whole process and not getting anywhere at all in comparison to some white colleagues."
This made Mr Tariq reassess his own route into the profession. Despite having no prior connections to the law, his progress had been reasonably straightforward. An undergraduate degree from the University of Glasgow and a master's from the University of Cambridge resulted in two traineeship offers and, after spending two years at Pinsent Masons, he headed straight to the Faculty of Advocates on qualification.
Though he concedes it is probably telling that his only training contract offers came from international rather than Scottish-headquartered firms, Mr Tariq never felt his ethnicity held him back in any way. Seeing that others did not share his experience, and having established his practice at the bar, he decided to put his head above the parapet to help do something about that.
"For my first five years at the bar I very much focused on establishing myself and building my practice; I didn't want to draw attention to my ethnicity," he says. "I realised there weren't many people there who looked like me, and I knew I was standing out visibly, but a lot of ethnic minorities put their heads down, work hard and hope their ability and work ethic is recognised.
"For the first five years I did that and didn't say anything about looking different, but then I thought I'm doing quite well and I'm really happy with where I am, it's time to think about where I fit into the profession. I was hearing stories from law graduates who had worked hard through their degrees but felt the door kept being slammed in their faces. I felt I was fortunate to have a platform to do something about it."
The launch of the Scottish Ethnic Minority Lawyers Association (SEMLA) followed, led by Mr Tariq alongside now-former Aberdein Considine partner Naeema Sajid, Comhairle nan Eilean Siar solicitor Sheekha Saha, Harper Macleod partner Omar Ali and senior procurator fiscal depute Imran Bashir. Together they aim to improve ethnic diversity in the profession by creating opportunities for black and minority ethnic (BAME) lawyers to forge links with firms and, crucially, for firms to forge links with BAME candidates.
"SEMLA launched three years ago and at that point no law firm in Scotland had hosted an event aimed at ethnic minority students or lawyers; there have been 11 in the past three years," Mr Tariq says. "There was no platform to speak about ethnic minority issues but we've created a space for ethnic minority students to come together and network."
This matters, Mr Tariq says, because for students who have no connection to the profession it can be a daunting prospect trying to secure a role without ever having set foot in a law firm's office or spoken to someone in a senior position. Being able to mix with those people and learn what to expect – and how to act – can make the difference between having a successful interview and an unsuccessful one. That is good for interviewees, because it allows them to compete on a more level playing field, and good for firms, because it creates opportunities for their workforce to become more representative of the communities they serve.
Having no prior knowledge of the profession can, of course, impact on graduates from all backgrounds, but a look at firms' online staff and partner lists, where the faces looking back are predominantly white, shows it is an issue that disproportionately affects BAME applicants. The Law Society of Scotland does not collect data on the ethnicity of its members, but it is clear from these pictures that people from BAME backgrounds are under-represented in senior roles. That can be self-perpetuating, with the concern being that there are too few visible role models in place to prevent BAME graduates giving up on the profession because they feel it isn't for them.
"Ethnic minorities are over-represented at Scottish universities, particularly for law – in 2017/18, 12.9 per cent of law students identified as non-white compared with four per cent in the census," Mr Tariq says. "On the diploma, 6.4 per cent identified as non-white so we need to look at why people are dropping off at the diploma. The difficulty doesn't seem to be to get people to study law, it's about what they do with the degree.
"People sometimes point to the four per cent census figure and say it's not a huge figure but that can be hugely misleading – 12 per cent of Glasgow's population, eight per cent of Edinburgh's, eight per cent of Aberdeen's and six per cent of Dundee's identified as ethnic minority in that census. Ethnic minorities are disproportionately centred around our cities, but if you look at Glasgow firms or you look at the Faculty that's not being reflected."
With the Black Lives Matters movement shining a spotlight on the barriers that stop people from non-white backgrounds realising their potential, SEMLA is stepping up the work it does to help them do so in the legal profession. This has seen its members take advantage of being at home throughout the coronavirus lockdown to take time to share their own experiences in one-to-one video calls.
"Last week I spoke to 10 people varying from ambitious students interested in a career at the bar to people that are solicitors in the profession," Mr Tariq says. "Two said they were seriously considering a career at the bar but didn't have the confidence to make the leap. Both intend to start devilling next year.
"I can now see a pipeline of ethnic minority lawyers who want to be admitted to the bar in the next three to four years. There are now green shoots in terms of the work SEMLA has been doing and that the Faculty has been doing with its scholarship scheme. I would hope that in five years' time the ethnic diversity of the bar will be different."
Of course it is not just up to candidates to create their own pathways into the profession, with one of the key messages of Black Lives Matter being that society can have no hope of changing until the dominant population takes responsibility for making that change happen too. Up to now, the legal profession has been happy to rely on tick-box measures such as writing diversity policies and training managers about unconscious bias, but for Mr Tariq more has to be done if the sector is ever to stand a chance of reflecting the increasing diversity of the population at large.
"We need to start collecting and publishing diversity data because the only way to drive change is to be honest about where we are," he says. "We should also be setting aspirational targets for where we want to be in 10 years and sizeable law firms should nominate a board member to be responsible for meeting that target.
"We also need to do more around procurement protocols when public sector bodies and large businesses go out to tender. There's the Intel Rule in the US, where Intel will not retain or reuse law firms that score average or below average on diversity. We should be looking at that.
"There needs to be a serious conversation about where we want to be in 10 years and we need to use a carrot and stick approach to try to drive change. It's all well and good that everyone is now speaking about diversity in the profession, but at the moment the conversations have been about the problem and I've not heard a lot about the solutions."
For Mr Tariq that is key, because while he personally has not encountered any problems as he has progressed through his career, he says his experience will only be replicated when serious and long-lasting solutions to the profession's diversity problem are put in place. When that happens, he says, everyone will stand to benefit.
"I don't have a grievance about the profession," he says. "My experience to date is that I've never had any overt racism or discrimination and I feel very much part of the profession. This is about making something I'm part of better."