The Margaret Taylor Interview: Stuart Hendry on MBM Commercial's 'complete focus' as it navigates the pandemic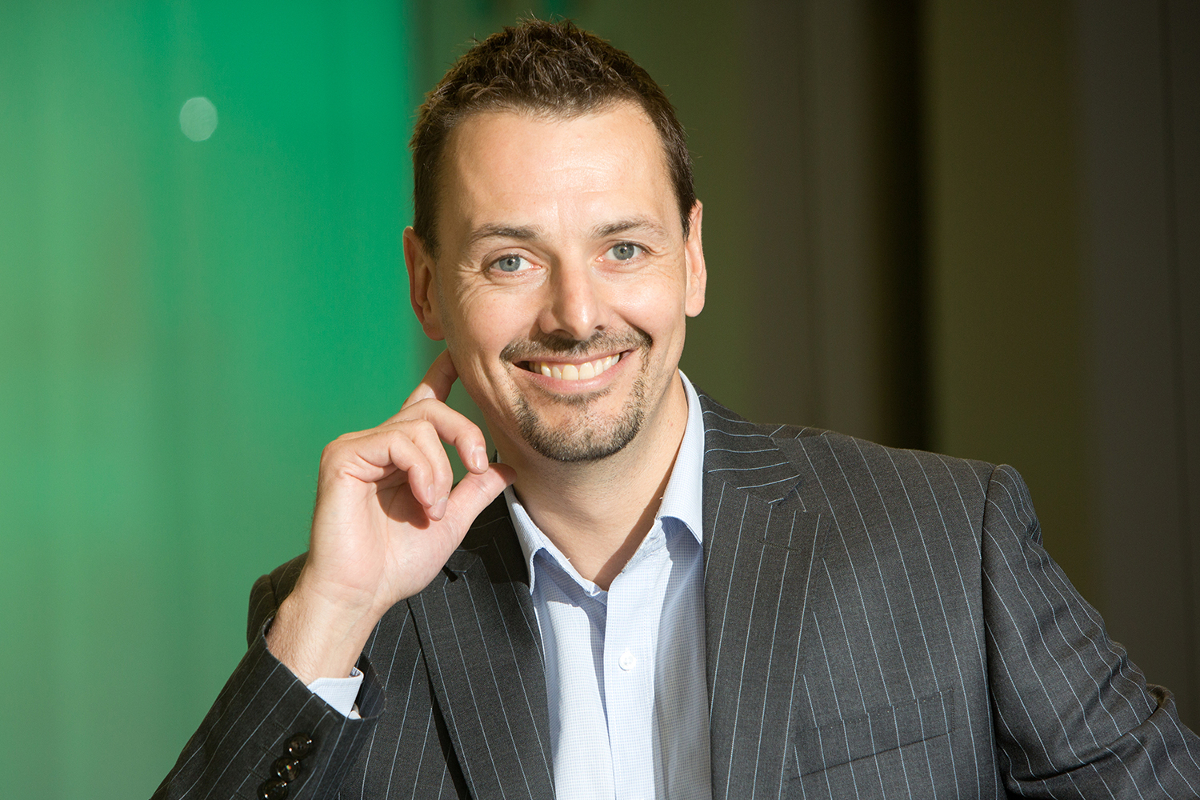 In ordinary times, MBM Commercial would celebrate its August birthday alongside clients, sipping drinks and watching festival fireworks from an Edinburgh HQ that has a ringside view over the capital's historic castle.
These are not ordinary times, though, and while the firm, which was spun out of long-standing Edinburgh private-client practice Murray Beith Murray, has just reached its 15-year milestone, this year its celebrations had to be decidedly more low key.
Not that a pandemic that has forced the closure of offices and called a temporary halt to Edinburgh's annual arts extravaganza has dampened the firm's ambitions. Indeed, having, as its name suggests, always focused on the commercial sphere, MBM Commercial differentiates itself by the kind of work it does in that space, acting for the kind innovators and disruptors that see catastrophes as opportunities.
That, says senior partner Stuart Hendry, means that while 2020 has come with significant challenges for all businesses, the firm remains "completely focused on seeking out new opportunities and further developing our business".
"We have a predominantly tech client base," he explains. "If you look at the wide spectrum of work that other commercial firms in Scotland do, we probably don't do around 90 per cent of it. What we're doing in that 10 per cent bracket is very much focused on working with high-growth companies, investors and tech companies; that's a very particular part of the market.
"A lot of the larger firms, and there are fewer of them now, are targeting institutions. We have some institutional clients, but we're targeting high-growth SMEs. We work with businesses that started out as a concept in a university department. We help those founders set their company up, help them get the tech out of the university and then help them raise £10m over several rounds of funding."
The scope of this work has already seen MBM Commercial expand into London, where it opened an office four years ago because much of the finance for Scottish tech start-ups either originates in or passes through the City.
"In Scotland at the moment we lead the market on early-stage investment; we've worked really hard at that and it's our core area of expertise and specialism," Mr Hendry says.
"All the money is coming from London or further afield. Before we opened the office we spent 10 years setting up technology investment funds for London clients. The next step was to have people on the ground."
As well as Scottish and English qualified lawyers, MBM Commercial counts a number of US-qualified solicitors among its 60-strong team, with lawyers able to practise in New York, California and Texas. Partner Tracey Ginn, for example, spent 14 years working in California before returning to her native Scotland and joining MBM Commercial in 2016.
"Tracey spends half her time doing just US work," Mr Hendry says. "We have a team of US lawyers working in the business because of our focus on tech – for many of our clients the first stepping stone to going international is to go to America.
"About a third of our tech clients will be bought by a US buyer and we have to give away those transactions. Rather than refer incorporation work to US lawyers we decided to do that work ourselves."
Mr Hendry says the logical next step for the business would be to launch an office in the US to operate in much the same way as the London one does, though he concedes that that will remain on the backburner for now. Yet while the coronavirus pandemic is forcing all businesses to temporarily rethink their strategies, when some kind of normality returns the crisis could prove to be just the prompt MBM Commercial needs to press ahead with its American expansion plans.
"What we're trying to do is grow and widen the service base while trying to stick to the core themes of high-growth technology and investment type work," Mr Hendry says.
"London has changed the profile of some of the deals we do and if you think about risk management, we've got income coming from a different market."
For now, the firm is managing to weather the pandemic-induced economic storm in part because its relative youth means it is structured differently to traditional firms and in part because it has always had technology at its core.
"Some people are choosing to work differently now," Mr Hendry explains. "Some people will have been working, particularly in London, and earning a lot of money as a young lawyer but had to work incredible hours – the law firms own you during that period of time when you are being very well remunerated.
"A lot of people get sick of that. We've got a number of individuals working for us who do very particular areas of legal work. You call them in on transactions and they might work for three or four law firms. That's a growing trend."
On a recent deal led out of MBM Commercial's London office, three of the people staffing it were based in the City, four were in Edinburgh and one was working from their home on the Indonesian island of Bali.
"Would we have been doing that even five years ago?" Mr Hendry says. "No, probably not because the technology wasn't there, but lots of things have come on in the last five years.
"A lot of law firms are well placed to deal with coronavirus because most people in those offices can work remotely."