The Margaret Taylor interview: Rachael Bicknell squaring circles online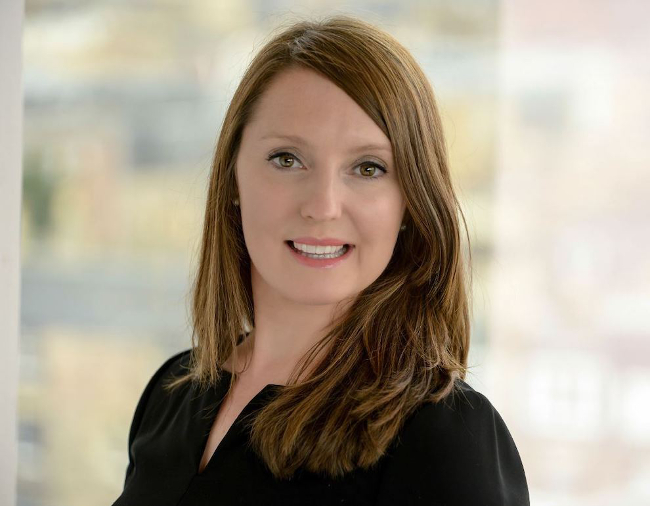 When disputes specialist Rachael Bicknell flew out to New Zealand at the beginning of this year the plan was to enjoy a break with her in-laws in a coastal paradise on New Zealand's North Island. Then the coronavirus pandemic hit, and a trip that was supposed to last just a few weeks began stretching into months.
It was not an ideal situation for a lawyer who, having left Addleshaw Goddard last year to set up dispute resolution business Squaring Circles, was just a few months into running her new venture. Rather than view her enforced exile from home as a setback, though, she took it as an opportunity, pressing forward with a longer-term plan she had had to create an online-only disputes service.
"Part of the reason for doing this is I'd started to get interested in how technology could assist in the resolution of disputes," she explains. "In the autumn of last year I had a couple of discussions with tech people about a couple of ideas I had had.
"When the pandemic started to kick off I started to think this is something I should do now. That's when I started working around the clock to pull it together and launch a service much quicker than I would have. I would have got round to it, but I felt that all of a sudden it was a necessity."
The service, which combines mediation and arbitration with technology, allows users to resolve disputes completely online with the assistance of a member of the expert panel Ms Bicknell assembled remotely during her time in New Zealand. The currently all-female line-up is made up of Ms Bicknell herself as well as Faculty of Advocates members Angela Grahame QC and Susanne Tanner QC, international arbitrator Gillian Carmichael Lemaire, mediator Pamela Lyall, and Sheila Webster, head of dispute resolution at Davidson Chalmers Stewart.
For Ms Bicknell, the purpose of moving the dispute resolution process online is not just to make it cheaper, but easier to navigate too, with the variety of restrictions imposed by the coronavirus pandemic meaning face-to-face meetings can no longer be guaranteed.
"If you have parties to a dispute and they are all in Edinburgh there's no reason why they wouldn't meet up face to face because they're able to do that," Ms Bicknell says. "We live in a world where that's not always the case, though.
"In a lot of ways face to face is potentially a better way to deal with a dispute but that doesn't take into account a lot of factors. If you've got a mediator coming from England and parties coming internationally you've got to think about the dispute and whether it justifies that cost and that time and whether it justifies that outcome.
"I'm not convinced we'll ever go back to the life we had before. Everything has been disrupted and has moved at such rapid pace in the last few months. Even if we do go back to the old world, efficiency savings will mean that this approach will either become predominant or will be used in combination with face to face where it makes sense to do that.
"You could do the preparatory and one-to-one work with each party individually online. That at the very least would cut two to four hours off a mediation day. If you still wanted to meet face to face then you'd be starting that day having done a lot of the ground work already."
Having started her career at Burness Paull before joining Addleshaw Godard legacy firm HBJ Gateley, Ms Bicknell has strong views on the need to streamline the disputes process. Though she feels there is a tendency among commercial firms to move straight to litigation, she formed the opinion while still training that that should always be a last resort to be turned to when all other alternatives have been exhausted.
It is for that reason that she shunned the relatively safe route of seeking partnership in a private practice firm to branch out on her own.
"The main thing for me is that I was introduced to mediation very early in my traineeship and I was always very passionate about the resolution of disputes, very much with litigation being a last resort - I felt that in commercial law firms that's sometimes lost," she says.
"Part of that is the way we're trained - litigation lawyers are very combative - but I ultimately decided that I wanted to set up something that focused not on litigation but the resolution of disputes outwith court.
"That was a conscious decision driven by the fact that the moment lawyers are involved the costs very quickly start to rack up so you have to have quite a lot of money to justify having a lawyer. I found myself thinking what's the point of this, there has to be a better way of resolving these disputes."
Though she admits to having very little experience of legal technology before setting up Squaring Circles, Ms Bicknell is now a convert who believes online dispute resolution should play a greater role in the Scottish justice system, particularly when it comes to determining low-value claims. This, she says, could be the key to unblocking the backlog of criminal cases that has built up over the past few months, by taking a large proportion of civil matters out of the court system.
"Some people are saying it will take 10 years to clear the backlog of cases in the Scottish court system," she says. "There's a backlog of something like 3,000 criminal cases and they take priority because there's no separation between criminal and civil [in terms of judicial oversight]. That will have a knock-on effect on civil disputes.
"If you imagine a court system where 90% of disputes are resolved without human interaction that creates a very efficient court system and that's very good for business in Scotland. People want to do business where the infrastructure around business is efficient.
"The Scottish courts have unfortunately been quite slow to react to what's happened, but a lot more has been achieved in the last few months than people perhaps ever thought possible."