The Margaret Taylor interview: Fiona McAllister on hitting the right note at Channel 4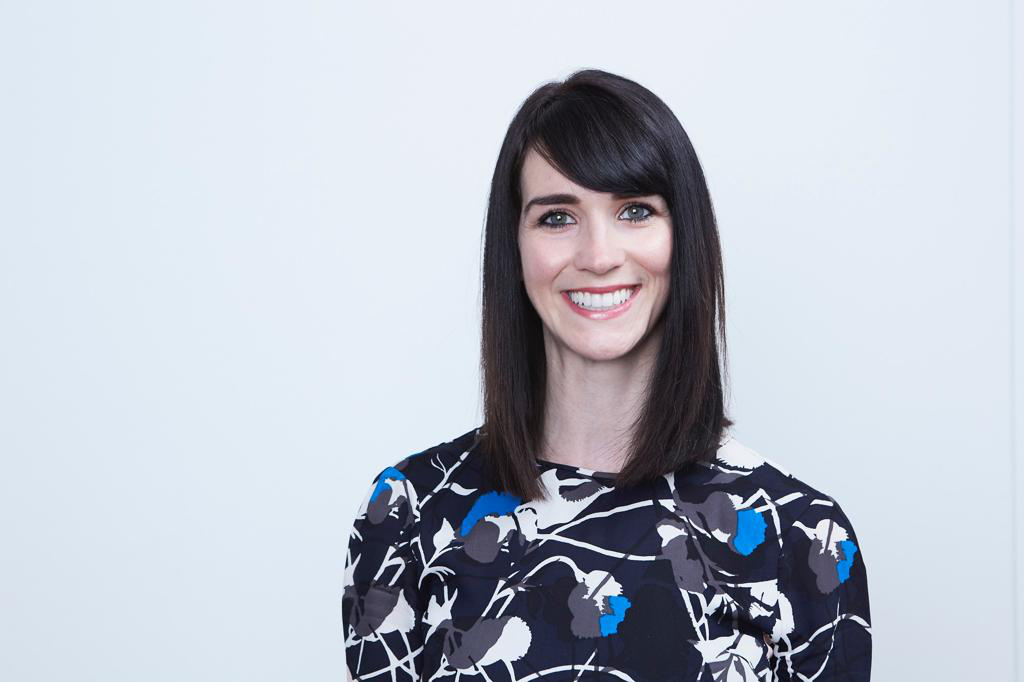 After she left her role at Burness Paull to join London media practice Simkins, Fiona McAllister – now a lawyer at Channel 4 – began looking for an extra-curricular activity that would allow her to contribute to society while at the same time not being too closely related to her day job. Law Rocks provided just the answer.
"In Scotland I was involved with the Scottish Young Lawyers' Association and [pro-bono charity] Law Works – I always tried to find something legal-related that allowed me to give something back in some way," she explains. "The firm I worked for is very involved in the entertainment industry and a partner at another firm told me about Law Rocks."
The battle-of-the-bands focused charity pits musical lawyers against each other in light-hearted competitions whose ultimate aim is to promote and fund music education for underprivileged youth. It particularly appealed to Ms McAllister, who currently serves as the organisation's London co-chair, because she experienced the impact learning an instrument can have on people's lives while attending school in Livingston.
"I went to a lower-ranked state school which was in a deprived catchment area, but I got free saxophone tuition from primary six and right through secondary," she says. "It was fundamental to my school experience. I wasn't necessarily socialising with a lot of other people and music gave me a way to connect. I was going two or three times a week in the evenings for additional bands, there were competitions at the weekends and we did band camps in the run up to a big concert or competition. Without it, my school experience would have felt quite empty."
Though she had considered studying music at university, Ms McAllister ultimately decided to focus on law because she felt she could "always have music in my life, on the side", regardless of her career choice. And the skills she learned and the confidence she gained while playing in school bands stood her in good stead for when she embarked on a career at Burness Paull legacy firm Burness.
Having trained under former chairman Philip Rodney – whose work ethic was such that she learned never to wear heels when accompanying him on business trips to London – Ms McAllister embarked on such a steep learning curve at the firm that she was handling high-profile cases on her own immediately after qualification.
"One of the first cases I got involved in was the John Higgins match-fixing case," she says. "Philip let me run it by myself when I was just an NQ and I came down to London to do the hearing."
At that time the world snooker number one, Mr Higgins had been suspended by the World Professional Billiards and Snooker Association after a report in the now-defunct News of the World newspaper alleged he had agreed to lose four frames in four matches in exchange for a payment of £261,000. Though he was given a £75,000 fine and a six-month ban for failing to report being in contact with the newspaper, Mr Higgins was ultimately cleared of agreeing to accept a bribe and agreeing to engage in corrupt or fraudulent conduct, something Ms McAllister says was vital for the continuance of his career.
"If he had lost that it would have been the end of his career but he came back and won the World Championships in his first tournament back," she notes.
The case proved pivotal for Ms McAllister, too. A referral from the barrister who had represented Mr Higgins' manager led to her appearing in the UK Supreme Court with just four years' post-qualification experience, before heading back there the following year to represent Burness Paull client BBC Scotland in a reporting-restrictions case.
"It was quite a whirlwind," she recalls. "It was different to all the Court of Session stuff I was doing on commercial disputes and it was difficult in that there wasn't anyone in the firm who had recent experience in the Supreme Court. I felt a real sense of responsibility."
The high-profile work continued after she made the move to Simkins, with Ms McAllister joining the team that represented Sir Cliff Richard in a privacy case against the BBC after the broadcaster used a helicopter to film a police search of the singer's home. The search came about after Sir Cliff was accused of sexually assaulting a man in the 1980s, though he was never arrested or charged and the police ultimately dropped the matter. The BBC agreed to pay £2 million to settle the privacy case.
"It was the biggest privacy case in a decade and was massive for the firm," Ms McAllister says.
Having worked closely with the BBC during her time in Scotland, she adds that it was also "really interesting" for her to have been on the opposite side to the broadcaster on that occasion, noting that – regardless of who she was acting for – she felt it had made a mistake in the way it dealt with that particular story.
"Being on that case I would have loved to have been a fly on the wall at the BBC," she says. "At the time what I felt was that I had a very high regard for the BBC and I loved my time working with them but that they got it wrong on that case. The helicopter was a step too far; it felt like they had overstepped some marks."
Despite such highs, after three years at Simkins, last year Ms McAllister again found herself with a tough career decision to make after being offered her current role at Channel 4.
"Before I moved to Simkins I applied for a role at Channel 4, but the only one that came up was covering maternity leave – I'd been in a full-time permanent role and didn't want to take that risk," she says. "This job came up last year and I thought I'd just go for it. At that time I was preparing for partnership at Simkins and it was a toss-up over what I wanted my career to be. I'd worked really hard for partnership and thought I should go for it. Then I thought that, while it would have been personally satisfying, partnership is more about just letting people know that is the level you are working at."
Having joined Channel 4 last September, Ms McAllister managed to get six months in the 12-strong legal team under her belt before the coronavirus pandemic struck. As with all other sectors, the media was hit for six by the lockdown restrictions but, with Channel 4's bosses making the decision not to fill their schedules with repeats, Ms McAllister and her colleagues saw an immediate increase in the level and intensity of their workload.
"Work became much, much busier when lockdown hit," she says. "We had journalists all over the world filming that we had to get home safely and quickly, and we had programmes that had to be cancelled. Channel 4 didn't want to go straight to repeats so we had to commission quite quickly and cheaply. On a Wednesday we were doing a coronavirus-focused programme, which had a very short turnaround time. One week we did a science debate that we found out about on the Friday and it had to be filmed the following Tuesday or Wednesday. In the production world, getting things from conception to TV in a week is crazy. Trying to juggle all that meant we were very busy."
Each member of the Channel 4 legal team works autonomously, taking responsibility for specific programmes and genres and passing work to colleagues on an ad-hoc basis. Despite this, Ms McAllister says there is a sense of collegiality about the team, which is something she has particularly missed over the seven months she has spent working from home.
"I had time in the office when I started but I did feel that quite a lot of my relationship-building was quite hard when everyone was working from home," she adds.
The pandemic has also placed Ms McAllister's extra-curricular activities on hold for now, with Law Rocks unable to hold any battle of the bands competitions this year. The organisation will start staging gigs again as soon as restrictions allow, something Ms McAllister believes is vital so children attending the kind of school she did can enjoy the same kind of opportunities she has.
"Music tuition is such an important part of the human experience and it teaches lots of different things," she says. "It gives you a different kind of confidence, creativity, gives you a different way to study, teaches you teamwork if you're in a band and perseverance if, like me, you're not naturally gifted.
"As a lawyer some of those attributes are things that have helped me; they are skills that have transferred across. Not everyone in the world is academic but everyone goes out into society and has to find their role. Sport and music and other activities give people other avenues."