Terra Firma advocates to contribute to June CPD conference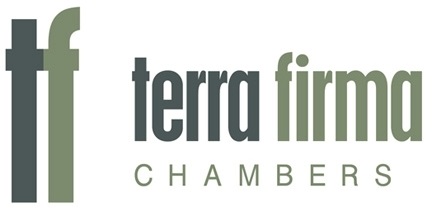 Four members of Terra Firma Chambers will be speaking at CLT's forthcoming "Scots Law 2018" Conferences – demonstrating the breadth of practice areas within the stable.
At the Succession Conference on 18 June, Roddy MacLeod – a specialist in contentious executries – will be speaking about the remedy of reduction in executry cases. He will be joined by stable member Scott Blair who will be speaking about capacity, ahead of chairing the Licensing Conference on 19 June. Scott is rated Band 1 in Licensing by Legal 500.
Also on 19 June, stable director David Logan (Legal 500 Band 1: Commercial Litigation) will present at the Debt Recovery Conference on the subject of diligence; while advocate Fred Mackintosh, who regularly appears before the criminal appeal courts, will provide a case law update at the Criminal Law Conference.
Commenting on the event, practice manager Emma Potter said: "Terra Firma Chambers is known for its excellence in a number of practice disciplines and many of our advocates are regular contributors to CPD events. Roddy, Scott, David and Fred are recognised for their respective expertise: I wish them and CLT every success in the forthcoming Scots Law 2018 event".
For more information visit: www.clt.scot/scots-law