Tayside lawyers predict continued rise in property prices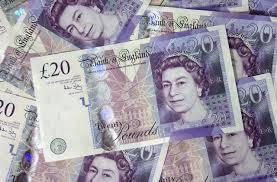 Tayside Solicitors Property Centre (TSPC) expects property prices to continue to rise this year.
Chairman Hugh Mckay said property sales have risen by 35 per cent in the final four months of last year.
Mr Mckay, a partner at Lawson, Coull & Duncan, said the "resilience" of the market was one of the few positives from last year.
He told The Courier: "Despite the fact the market came to a virtual halt for almost four months last spring, the number of properties sold by TSPC member firms in 2020 decreased by only 11 per cent compared to 2019.
"The figures for the final four months of the year surpassed all expectations. "Registrations for the second half of the year increased by 38% compared to 2019, with total sales of £280 million."
Both pent-up demand and a change in housing needs are responsible for the increased demand.
Mr Mckay said: "This increase is explained in part by a pent-up demand caused by the fact that people were unable to move for three or four months," he said.
"But that fact alone would not have seen the sales increase last for such a long period.
"The fact people have been required to spend longer in their properties has altered their priorities and encouraged them to look for new homes more in tune with requirements."
He predicted prices to continue to rise this year.
"Provided banks and building societies continue to offer adequate funding opportunities, I anticipate that the market will remain buoyant this year," he said.
He added: "When the market reopened in the summer, it had possibly been anticipated that there would be pressure to reduce valuations which had been obtained several months earlier. That did not happen and I expect property values to continue to rise in 2021."