TARDIS has landed, with Lord Fairley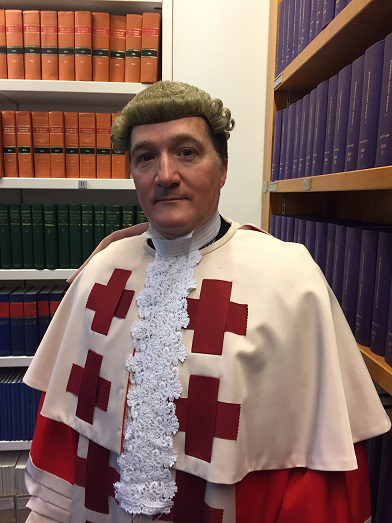 The first of five new judges has taken his place on the bench, with the judicial title of Lord Fairley.
Douglas Fairley QC was installed at a ceremony in the First Division courtroom in Parliament House, as the Lord President, Lord Carloway, welcomed him.
Lord Carloway said: "Like Doctor Who, the court is in the process of regenerating itself. In the first half of this year we will see five new judges to replace those who have or will be retiring. It is a tribute to the dedication of those on the bench that only one of these five has retired early. Rumours of discontentment are easily rebutted.
"It is then with great pleasure that today I can, on behalf of the College of Justice, welcome Lord Fairley as its newest senator. A graduate of Glasgow University, Douglas Fairley passed advocate in 1999 following some years with a firm of solicitors specialising in commercial work. He rapidly developed a busy practice in both mercantile and employment law; disappearing for a time to the ranks of the employment judges.
"His skills as an advocate in these areas were complemented by a successful period as an advocate-depute from 2011 to 2014, taking silk during that period. With such all-round skills, I am confident that you will be a significant asset to both the Court of Session and the High Court of Justiciary.
"Since you are a co-author of that indispensable work Contempt of Court, we can all be assured that you have all the skills necessary for both of our supreme courts.
"We all wish you well in your new career."
The other appointments are Anna Poole QC, Sean Smith QC, Sheriff Robert Weir QC, and Sheriff Peter Braid.