SYLA survey seeks reasons for legal brain drain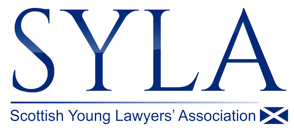 The Scottish Young Lawyers' Association (SYLA) is calling on practitioners to respond to a survey on the issue of retaining lawyers in Scotland.
With more and more lawyers moving to different jurisdictions or leaving the profession altogether the association has created a survey to identify the trends, if any, that could lead to better retention of solicitors.
The survey is open to all SYLA members, trainees and solicitors up to 10 years' PQE practising in Scotland. All responses are entirely confidential and the SYLA will not ask for any personal information.
To complete the survey, please click here.
If you are not yet a member of SYLA visit www.syla.co.uk to find out more and join.