Supreme Court's UNCRC ruling 'dark day for democracy', according to Greens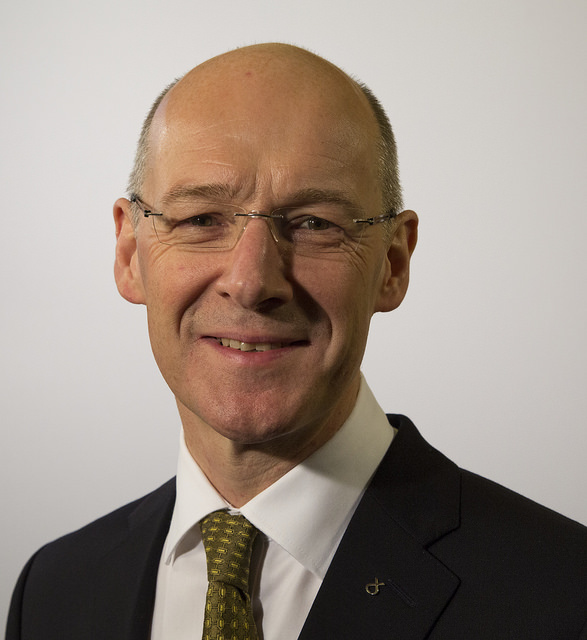 The Scottish government has said it is committed to incorporating the United Nations Convention of the Rights of the Child (UNCRC) into domestic law "to the maximum extent possible" as it highlighted the "limitations of the devolution settlement".
The UNCRC (Incorporation) (Scotland) Bill was backed unanimously by the Scottish Parliament in March, but could not be implemented because of a legal challenge brought by UK government law officers.
The Supreme Court has now ruled that certain parts of the bill are beyond the competence of the Scottish Parliament.
Mr Swinney said: "While we fully respect the court's judgment and will abide by the ruling, we cannot help but be bitterly disappointed. It makes plain that we are constitutionally prohibited from enacting legislation that the Scottish Parliament unanimously decided was necessary to enshrine and fully protect the rights of our children.
"The judgment exposes the devolution settlement as even more limited than we all – indeed the Scottish Parliament itself – had understood. It sets out new constraints on the ability of our elected Scottish Parliament to legislate to protect children's rights in the way it determines.
Scottish Greens human rights spokesperson Maggie Chapman said the ruling indicated a "dark day for democracy in the UK".
She added: "The fact the UK government has used the courts to overturn a decision by the Scottish Parliament to protect the rights of children reveals their disregard for human rights and their true intentions when it comes to respecting the will of the devolved nations.
"The idea that this UK government sees international law and human rights as a hindrance to their policy decisions is chilling. On top of this, they want to impose those values on Scotland."
Scottish Secretary Alister Jack said: "I welcome the UK Supreme Court's decision, which provides vital legal clarity on these two bills.
"As set out in the Scotland Act 1998, the Scottish Parliament cannot legislate outwith its areas of competence.
"As we have been clear, our concerns were never to do with the policy of the bills, but about whether they are within the legislative competence of the Scottish Parliament."
Scottish Conservative constitution spokesperson, Donald Cameron, said: "We warned that parts of the bill would be legally problematic.
"To their shame, the SNP did not listen and instead politicised this from the very beginning."
He added: "The political posturing has been comprehensively demolished by the definitive judgment of the Supreme Court."