Digby Brown supports spinal injuries Scotland activities day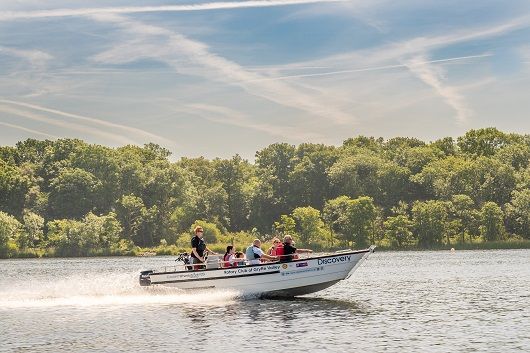 Digby Brown has supported charity Spinal Injuries Scotland's (SIS) annual BBQ and activities day for the fourth year. The event took place on Wednesday 27th June at the impressive grounds of Castle Semple in Clyde Muirshiel Regional Park.
The day began at 10am, with the firm welcoming members from Spinal Injuries Scotland and patients from nearby Queen Elizabeth National Spinal Injuries Unit, where the charity provides peer support and advice.
The aim of the day was to give people with a spinal injury the opportunity to try something new and perhaps something they thought they would not be able to do again. There was a variety of water and land activities available including Hand biking, Kayaking, Sailing, Canoeing and Powerboating – all suitable for wheelchair users.
Chris Stewart, partner and head of Digby Brown's serious injury team, attended the day along with members of the team.
He said: "We were thrilled to be able to see people get involved with the activities on offer at Castle Semple – it was truly inspiring.
"Working in the serious injury team at Digby Brown, we see the incredible difference that Spinal Injuries Scotland and the Queen Elizabeth National Spinal Injuries Unit make to people's lives.
"We were delighted to be able to support this incredible day for the fourth year."